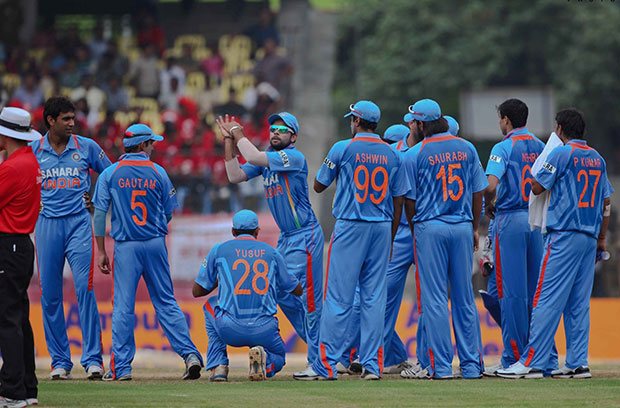 The World Cup being nine months away in 2019 the Indian team management has drawn up a plan to play the players on a rotational basis so that they are well rested and ready for the 2019 game.
Players who are the stars of Indian cricket like Virat Kohli, will most likely be losing out on some of the ODI fixtures in the coming months. He already has skipped the upcoming Nidahas Trophy as also the inaugural Test against Afghanistan. More cricketers like Jasprit Bumrah and Bhuvneshwar Kumar are also missing from the ongoing Test series against West Indies.
The players needing to keep themselves fit specially with the international games in Australia & New Zealand as also the matches against Australia and Zimbabwe prior to the IPL next year becomes all the more greater for them to be fully rested.
This also means that players like Bumrah and Bhuvneshwar will be going to Australia for the Test after completing the ODIs or in the T20 series against West Indies.
It could be that the team management as well as the selectors are in a discussion as to who to be rested and when to be rested.
The decision to rest the Indian captain for the Asia Cup has already drawn a lot of criticism.
A couple of days back the Indian coach Ravi Shastri was quoted as that the Indian captain Virat Kohli was rested for reasons of mental fatigue but otherwise he was physically fit, he also said that other Indian players too needed to be rested.