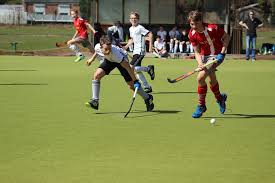 Dafabet sports news has learnt that the Indian hockey coach Dronacharya award winning hockey coach is sure that the Indian men's team would surely enter the semi-finals in the upcoming FIH men's World Cup that would be held later this year in Bhubaneshwar.
Talking to reporters the Indian coach Clarence Lobo said that they have got a fantastic team and a good coach.
With India being clubbed with South Africa, Canada and Belgium in Pool C, the Hockey World Cup will be played in Odisha's capital Bhubaneshwar from November 28 to December 16 the first two matches being played between Belgium and Canada with the next between India and Russia.
Talking to reporters Lobo said that they were playing in Odisha and that it was an advantage because of the home crowd, having 8-10 players who would not be bogged down due to pressure. He said that it was a motivation as well as an advantage playing in Odisha. Lobo had started with his coaching with Tata Sports Club his employers.
He also added that Harendra Singh was one of the best coaches and that this team was one of the best.
Lobo who was conferred the Dronacharya award said that the award was like an icing on the cake after 25 years of coaching, adding that he was the happiest person having given everything for hockey.
The Hockey World Cup is scheduled to start on 28th November, with teams from 16 countries participating in the event that include India, Argentina, Australia, Belgium, Canada, China, England, France, Germany, Ireland, Malaysia, Netherlands, New Zealand, Pakistan, South Africa, Spain.