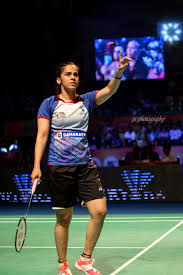 Olympic medalists Saini Nehwal, PV Sindhu former world no 1 Victor Axelsen and current world champion Carolina Marin are set to go under the hammer for the upcoming fourth edition of the Premier Badminton League.
This years all have the added significance that all players who are returning to the auction pool since 2015 for the first time with no Right To Match (RTM) cards for any of the teams as the league will be expanding to nine teams with Pune Franchise being an addition.
145 players would go under the hammer from the listed 23 countries.
In a bid to build a formidable unit the teams would be spending a maximum of Rs. 2.6 crore and after his great track record men's singles star HS Prannoy would be in great demand.
Axelsen, Nehwal, Sindhu, Marin, Srikanth, Sung Ji Hyun, Son Wan H and Yong Dae have also got an iconic status.
December 22 to January 13 would be the PBL season.
While Chai Biao the 2017 world champions men's doubles bronze medallist and Wang Sijie the mixed doubles specialist would be making their debut. Tian Houwei would be returning for the second year. India too would be seeing a surge of players with 67 of them coming into the fray that would also include Asian Junior Champion Lakshya Sen.
For a prize of Rs 6 crore nine teams will slug it out in five cities with the inaugural matches being played in Mumbai, Pune, Ahmedabad, Hyderabad and Bengaluru would be the other cities to host the games, for a total of 23 days and 30 matches that would be played in seven double headers.
Anti-corruption policies for the upcoming edition would also be unveiled.