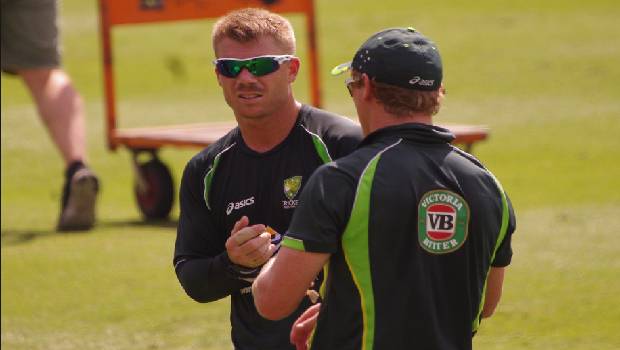 Australia's 10-match winning streak has been broken and perhaps this is the loss they needed to rectify a few issues. India have shown other teams how to undo Australia with a simple and concise plan. The onus is now on Australia to devise an alternative solution.
It is the 25th over of Australia's chase, David Warner has just holed out to deep midwicket for 56 off 84 balls. Australia need a further 219 runs at 8.79 runs an over. On the other end is Steve Smith, well-set on 31. He has been given the role to anchor the innings. As Warner exits the arena, all eyes roll across to the Australian dressing window. Everyone expects Glenn Maxwell.
In the next seven overs, Australia score 32 runs. It takes Khawaja 20 balls to hit his first boundary; by then the asking rate has already crept over 10. Maxwell is still sitting in the dugout. With each ball, the required run-rate rises. Khawaja finally connects a few sweeps and Smith is also shifting gears.
The acceleration that is required never arrives. Khawaja finally perishes to an adventurous paddle. He has scored 42 from 37 balls. He has added 69 from 72 balls with Smith, but the partnership highlights the deficiencies and bizarre strategies in place. It can be easy to blame Khawaja, but the truth is that he has not been selected to play the 'basher' role. In hindsight, there is only one man and that is Maxwell.