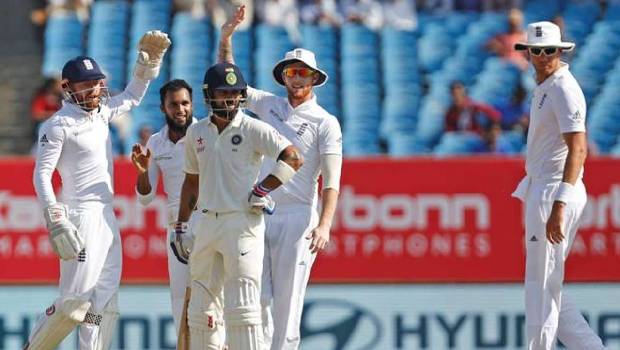 The Indian team lost on home ground after 4 years. Earlier, India had beaten Australia in Test cricket for the last time in their home. Australia beat India by 333 runs in Pune on 23 February 2017. This is India's 15th Test match since then. Out of these 15 Test matches, India has won 11, while 3 were drawn.
England defeated India by 227 runs in the first Test of the 4 match series. England has defeated the host in Test cricket on their home ground after 9 years. Earlier, on 15 November 2012, he won by 9 wickets against India at Ahmedabad ground.
Due to this defeat, the series of 8 consecutive wins from 14 January 2018 on India's home ground was also broken. This is also India's fourth defeat at home in a Test match in the last 10 years. Earlier, England beat India and Australia in a Test match (in the last 10 years).
This is the biggest win on Indian ground in terms of England's runs. Earlier in 2006, he defeated India by 212 runs in Mumbai. Team India has lost the Test match after 22 years at the stadium in Chennai. It was last found on this ground by Pakistan in January 1999. Then Pakistan defeated India by 12 runs. Since 1999, India has played 9 Tests in Chennai so far. Of these, they have won five and drew 3 matches.