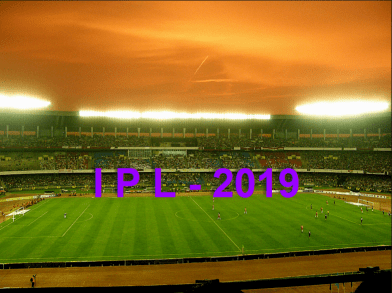 Indian Premier League 2019 to be played in India from March 23
Indian Premier League 2019 schedule: It was earlier reported that the IPL could be moved out of India if the dates of the month and a half long tournament clashed with the general elections.
he 12th edition of Indian Premier League (IPL) will be played from March 23, 2019 with the date for the final yet to be decided by the Board of Control for Cricket in India (BCCI).The cash-rich IPL will not be shifted out of India despite a possible clash with the 2019 general elections, which are expected to take place between April and May. Earlier, the IPL top brass had said that a final decision on the schedule will be taken only after the dates for the general elections were out.
Notably, IPL was held outside India in 2009 and the first half of the 2014 edition was held in the United Arab Emirates (UAE) owing to the federal elections on both the occasions.
Also, there were talks of advancing IPL 2019 dates to give the players enough time to rest and gear up for the 2019 World Cup, starting May 30 in England. Notably, according to Justice Lodha recommendations, there should at least be a 15-day window between the IPL and the next international fixture of the India cricket team.
The IPL 2018 had begun on April 7 and the final, which was won by the Chennai Super Kings (CSK), was held on May 27.
"The Hon'ble Supreme Court of India appointed Committee of Administrators (CoA) on Tuesday met in New Delhi to discuss the VIVO IPL 2019 venues and window," the BCCI said in a release.
"Based on the preliminary discussions with the appropriate central and state agencies/authorities, it was decided that the 12th edition of the world's most popular and competitive T20 tournament will be scheduled to be played in India.
"It is proposed that the VIVO IPL 2019 will commence on March 23, 2019. The detailed schedule will be finalised in consultation with the appropriate authorities.
"The COA will then have detailed discussion with all the Stakeholders before releasing the VIVO IPL 2019 Schedule."