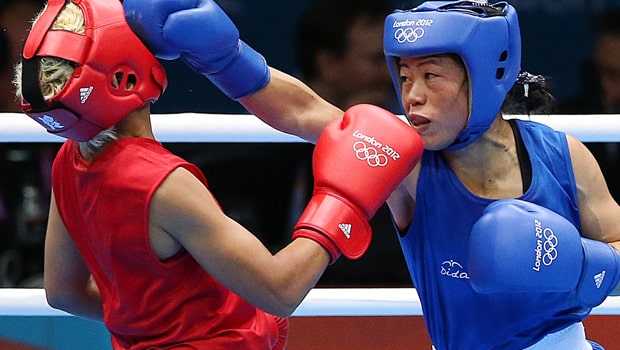 Indian boxing legend MC Mary Kom will finally return to the scene when she lines up for the second edition of the Indian Open to be held at the Karmabir Nabin Chandra Bordoloi Indoor Stadium in Guwahati, Assam. The event, which starts from May 20, will run for a period of five days featuring 35 men and 37 women pugilists.
This will be Mary Kom's first event, after she pulled out of the 2019 Asian Championship in a bid to prepare for the World Championships later this year, which could possible grant her a direct entry into the 2020 Olympics. The Assam-based boxer has enjoyed unprecedented success throughout her career but does not look likely to hang her shoes anytime soon. She earlier enjoyed a splendid start to her 2019 when she was named the World Number 1 in the Amatuer International Boxing Association (AIBA) in the Light Fly 45-48 kgs category, owing to her sixth World Championship title in Delhi last year.
While the prospect of competing in a new category might seem daunting for Mary, she remains unhinged and has maintained that her preparations have been flowing smoothly. "I have been preparing well for 51kg category. Having got a real idea of the competition in this class in Germany, I am ready to give my best at this tournament and test myself ahead of the World Championships", she was quoted as saying to Scroll.in.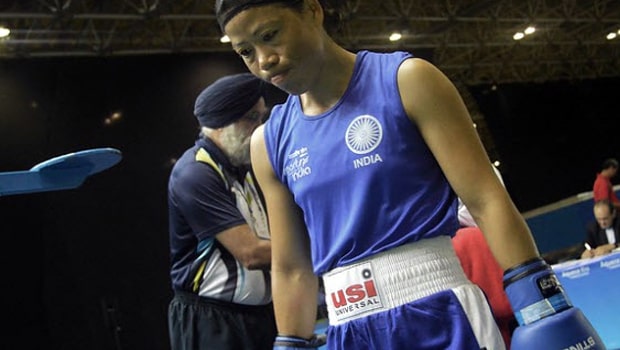 Kom will also have a large section of the North-east faithful to cheer her on at the event. "I am glad the event will be hosted in Assam this time. With the North-East being a powerhouse of talent, I hope this gives an opportunity to the youngsters to watch and get inspired by watching us live."
The Indian Open primarily serves as preparation for the all-important World Championship in September. Should she succeed then, her eyes will be set on that elusive gold medal at the Olympics, the only gold medal which she has yet to pick up over a long and illustrious career.
Given her experience and her know-how of stepping up to the game, the six-time World Champion will be one of the favourites to take home the crown in Assam.
Written by: Nithin John