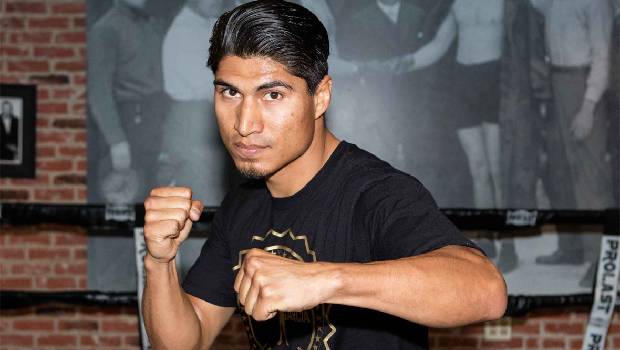 Manny Pacquiao is interested in facing Mikey Garcia a former four-division world champion at 147 for his next fight. This means the fight between Terence 'Bud' Crawford is on hold. Mikey is so confident of definitely getting a shot at Pacquiao that he is made claims of betting $1 million on himself to win.
There has no official statement released yet from Pacquiao regarding the fight with Mikey, but it seems he will take the fight indeed. On paper, the fight seems to be an easy fight for Pacquiao to win.
Mikey lost badly to IBF welterweight champion Errol Spence Jr in a 12 round unanimous decision in March 2019 with the scores: 120-107, 120-108, and 120-108. Last year, Mikey struggled to beat welterweight Jessie Vargas by a 12-round decision. Since then, Mikey has shown no interest in fighting anyone but Pacquiao.
Garcia has gone to extreme lengths in the past months to endorse a fight against the former eight-division world champion. He's been focused single-mindedly on the goal of not missing out on a chance to fight Pacquiao.
A drawback that this fight has is that more or less the encounter will make less revenue for Pacquiao compared to a fight against Errol Spence Jr or Terence Crawford.
Avid boxing fans are well aware that Mikey is not a prolific fighter in his division and he's just looking to talk his way into a fight that he can't win against Pacquiao. Due to this the pay-per-view buys generated by the fight definitely be lower than if Manny faced Crawford or Spence.
The reason for that is simple. The fans would know that Pacquiao vs. Garcia is a mismatch in favor of the Philippino star and people don't want to spend $70+ to watch a pay-per-view fight in which they know who the winner will be. Also, Mikey has a resort to fight Pacquiao is completely not interested in fighting any of the top 147-pounders.
Mikey hasn't earned the fight with Pacquiao in a conventional way that is by beating top 10 welterweights like Keith Thurman, Shawn Porter, Vergil Ortiz Jr or Yordenis Ugas.
Since the past year, he has only been idle and talking about how he wants to fight Manny Pacquiao. His overweight physique has only made him look like a non-athlete thus making the fight less interesting for the fans.