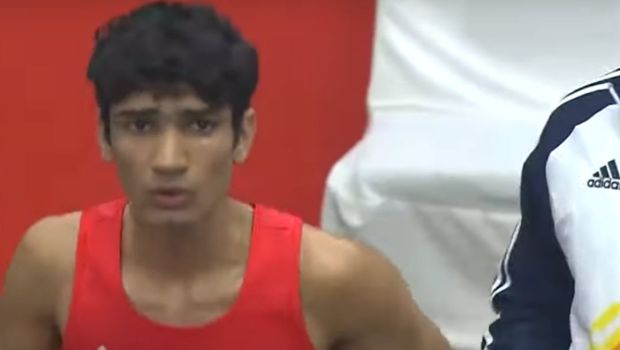 The AIBA Men's World Boxing Championships made it's to Belgrade for the first time since 1978. The Men's boxing event started in style with an Opening Ceremony that showcased the convergence of boxing's rich history. The 2021 AIBA World Boxing Championships will end on 6th November. Belgrade was picked to host the championships event for the second time. The original 2021 contract made with New Delhi was canceled due to a disagreement between AIBA and the Boxing Federation of India.
Rohit Mor and Akash Sangwan started India's campaign at the AIBA Men's World Boxing Championships with commanding victories. Making his debut at the prestigious event, Rohit set the tone for India after defeating Olympian Jean Caicedo 5-0 in the 57kg. Rohit secured a comprehensive win in the opening-round match. Rohit dominated the fight and defeated Ecuador's Jean Caicedo with a confident performance.
The 20-year-old Indian made good use of his height to make some powerful punches. Rohit hit some timely heavy blows to score the crucial points against his opponent. The Ecuadorian pugilist, who participated in the 2021 Tokyo Olympics, found it difficult to score against the young boxer.
A few hours later, Akash delivered a dominating show against Adem Fukran and extended the winning momentum for India. The 21-year-old boxer showcased well attacking as well as defensive skills of boxing to secure a win in the 67kg bout. He hardly allowed the Turkish boxer to score any points and finished a 5-0 win in an unbalanced match. While Rohit will take on Alen Rahimic of Bosnia in round-of-32, Akash will be up against the German Daniel Krotter on Thursday.
Asian Champion Sanjeet (92kg) got a bye as draws unveiled for the Men'sBoxing World Championship. Sanjeet was among two Indian boxers who got first-round byes. The other Indian to get a bye is Sachin Kumar, who is a tournament debutant in the 80kg category. Sanjeet will clash with the Russian Andre Stotskii in his opening bout on 29th October. Sachin will be up against Robby Gonzalez from America in the second round on 30th October.
All the boxers representing India at the AIBA Boxing World Championships are reigning national champions. Boxers will have to win at least three bouts to reach the quarterfinal stage. The gold-winners at the AIBA event will earn prize money of USD 100,000. The silver medalists will get USD 50,000 and bronze medalists will be awarded USD 25,000.