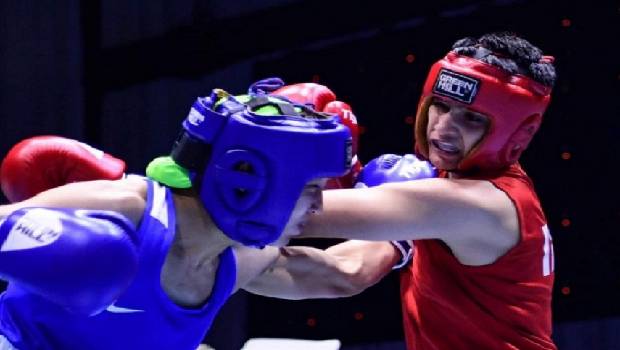 Indian boxers finished the Asian Youth and Junior Boxing Championships with 39 medals after winning four gold medals on the final day. Preeti Dahiya and three other young women boxers from India were crowned as champions. The Indian contingent concluded the 2021 ASBC Boxing championships campaign as a successful one by claiming 39 medals, which includes 14 gold in Dubai.
Indian boxer's secured 14 gold medals in the championship tournament. Earlier India won 19 medals in the junior division event. The Indian medalist included eight gold, five silver, and six bronze medals. The Indian youth boxers added 20 more medals (six gold, nine silver, and five bronze) to India's count at the prestigious continental event. For the first time in the ASBC Asian championship, both the age groups, junior and youth played together.
Bishwamitra Chongtham (51kg) won the first gold after seven years in the Youth Men's category at the Asian Championships. Vishal (80kg) added another gold medal to the list. Neha (54kg) seized the gold medal in the Youth Women's event. She gave a tough fight and managed to win against Kazakhstan's Aishagul Yeleubayeva by a split 3-2 decision.
Later, Preeti Dahiya won the gold medal by split decision in the 60kg final. She defeated Zuldyz Shayakhmetova of Kazakhstan. The 2021 Youth World Championships silver medalist Zuldyz Shayakhmetova was the favorite to win the title, but Preeti battled well to secure the win.
Sneha Kumari (66kg) and Khushi (75kg) secured the gold medals with comfortable victories in their respective finals. Sneha scripted Referee Stopping the Contest (RSC) win over the local favorite Rahmah Almurshidi.
Indian youth boxers Vishvanath Suresh (48kg), Nivedita Karki (48kg), Tamanna (50kg), Simran Verma (52kg), Preeti (57kg), Khushi (63kg), Vanshaj (64kg), Jaydeep Rawat (71kg) and Tanishbir Kaur Sandhu (81kg) signed off with silver medals on the final day action.
Earlier five boxers from India claimed bronze medals in the youth event. Among men, Daksh Singh (67kg), Deepak (75kg), Abhimanyu Loura (92kg), and Aman Singh Bisht (92+kg) won the bronze, while Lashu Yadav (70kg) finished with a bronze in the Women's category.
The 2021 ASBC Asian event served as the much-needed competitive tournament for the promising young talents after a gap of almost two years due to the COVID-19 pandemic situation.
BFI President Ajay Singh said that the 2021 ASBC championship has been a brilliant outing for junior and youth boxers.