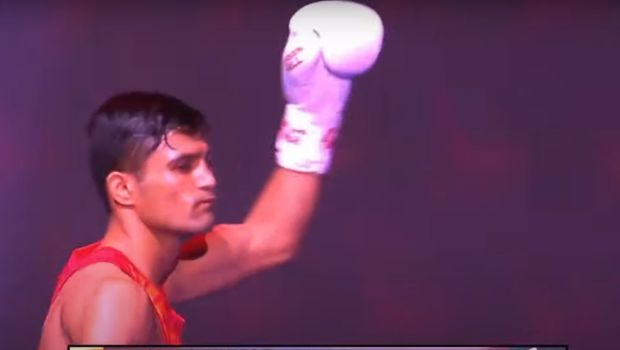 Indian boxer Akash Kumar finished with a bronze medal at the AIBA men's World Boxing Championships. Akash Kumar completed his sensational run with a loss to Makhmud Sabyrkhan in the semi-finals. Makhmud Sabyrkhan spoiled Akash Kumar's applecart by upsetting him with dominant boxing. Debutant Akash Kumar had no answers to Sabyrkhan's relentless attack and lost the bout 0-5 in the 54 kg category.
Indian boxing sensation Akash Kumar became the seventh Indian male boxer to secure a medal in one of the biggest boxing events in the World. Akash also claimed prize money of USD 25,000. Akash Kumar joined the elite list of Indian boxers including Amit Panghal (silver in 2019), Manish Kaushik (bronze in 2019), Gaurav Bidhuri (bronze in 2017), Shiva Thapa (bronze in 2015), Vikas Krishan (bronze in 2011), and Vijender Singh (bronze in 2009) to win a medal at the World Boxing Championships.
The 21-year-old Indian boxer started superbly but Sabyrkhan got his measure in just a matter of seconds. The teenager from Kazakhstan scored primarily with his fantastic right crosses and slowed down Akash after the early burst. Makhmud Sabyrkhan proved to be the best with his powerful punches. Both exchanged punches but Sabyrkhan was the less exuberant of the two.
Akash Kumar started aggressively as both boxers traded heavy blows in the first round. However, the 19-year-old Kazakh boxer looked in a better position with persistent punches. Sabyrkhan put Akash Kumar on the back foot with his continuous attacks. The national champion of Kazakhstan secured the opening round unanimously.
Though Akash gave a much better play, Sabyrkhan continued to take the lead in the second round as well. Akash Kumar tried to make a comeback by troubling the Kazakh boxer with his jabs. Akash showed some brilliant skills to overcome Sabyrkhan but failed to seal a win.
The Indian boxer gave his best but somehow fell short to match up with the speed and accuracy of his opponent. Sabyrkhan was not disturbed by Akash's sporadic shots and continued to attack with accurate punches. The Kazakh teenager was clinical in his execution and did not let any chances at scoring off counter-attacks. Sabyrkhan capitalized on the momentum in the final round and clinched the victory.
Despite the loss, Akash Kumar can be proud of his fantastic performance in a senior international competition. Earlier, Akash stunned former Olympic silver-medalist Yoel Finol Rivas of Venezuela in the quarterfinals. Five Indian boxers made the quarterfinals but four of them, including Shiva Thapa (63 kg) and reigning Asian champion Sanjeet (92 kg) lost in the quarterfinal stage.