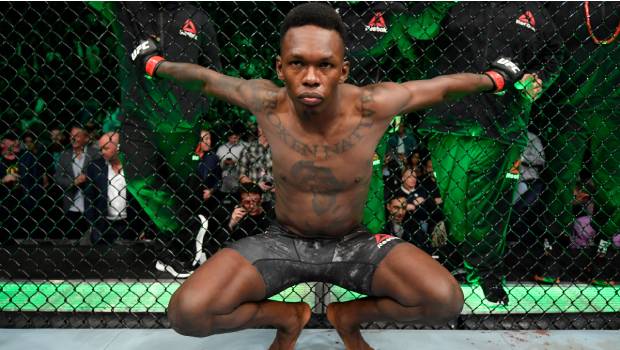 After months of build-up, the Middleweight bout, at last, was successfully featured as the main event at UFC 253. It was the most anticipated contest of the recent past in the Middleweight division. In the bout between Israel Adesanya and Paulo Costa, it was the former who lived up to his reputation by winning the fight against Paulo Costa in Round 2 of the match by KO.
UFC president Dana White before the event had said that this bout will be the fight of the year. As both the fighters pitted against each other it transpired only for The Last Stylebender to showcase the performance the night.
With the Middleweight title on the line and both the fighters with an impressive record of having an undefeated streak increased the expectation of the event higher. Fans expected both two go against each other from the first minute and show their fighting abilities. But the fighters took a slow path and stuck to being cautious. However, after a while, Adesanya started to target Costa's left leg with repeated strikes left it bruised. Costa as well came back strong art Adesanya with some quick hits for redemption.
The Stylebender dominated Costa in the second-round and delivered a KO, handing him the first loss of his career. This weekend's win has now made Israel Adesanya as one of the greatest mixed martial artists of all time.
Paula Costa's stint in UFC 253 was disappointing to many as he was not on the same caliber as to his earlier self. After the bout between Israel Adesanya and Yoel Romero was pulled off, the main event of this weekend made the fight fans feel that they been robbed of another spectacular fight.
Israel Adesanya in recent years has earned a lot of respect for his brilliant counter striking and the attitude towards a fight. But his past couple of fights made the audience and critics to question about his abilities. Fellow fighters began to speculate by taking the fight to Adesanya he can be defeated. These speculations were made after Gastelum lasted the complete match against Adesanya displaying an incredible performance. But by defeating Robert Whittaker by KO Adesanya completely changed that narrative. Israel Adesanya continues to prove everyone is to why he is similar to the likes of Anderson Silva at the UFC Middleweight division.