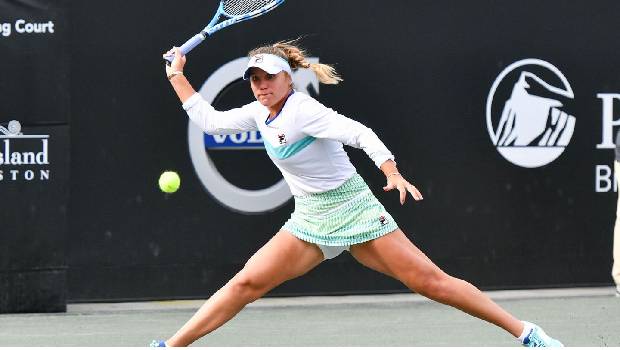 On 26th January 2020, at Melbourne Arena, Australia, Sofia Kenin and Coco Gauff had created another historical event in the Australian Open Tennis season. Gauff, the 15 years old tennis player from the United States had turned her spotlight on since the beginning of the season, though Kenin aged 21 a fellow player from the same country took Coco Gauff as 6-7, 6-3, 6-0 in the game.
Kenin begins the first set as 2-1, but with the tennis IQ of both, the players had them reach 6-6. Especially Sofia Kenin and Coco Gauff services near the net were smartly played by Kenin who had chased the ball behind Gauff to earn the 6th point was applauded. The first set came to a close when Kenin smashed the ball into the net, Gauff earned a point and won the first set as 7-6.
Before the break, Gauff was encouraged by the crowd with the curiosity of the athlete's game, but Kenin led the second set as 5 while Gauff had scored 3 points. Kenin's athleticism had helped her by being sharp and quick with the serves on the court, which broke the teenager's serves, unexpectedly. Between the serves Gauff once expected a close-by net serve, instead, the ball was sent behind her and bounced through the court. With that Kenin closed the set as 6-3.
Sofia Kenin again initiated the 3rd set, Gauff played few serves from the 1st set which boosted her from love to 15. The teenager soon switched with positions by repeating unforced errors pressured by her opponent. Sofia Kenin won the 3rd set as 6-0 and was through to the Quarter Final's game as her debut Grand Slam title 2020. Coco Gauff had 3 epic wins against her childhood role-model Venus Williams, Naomi Osaka and Sorana Cirstea before and in this AO2020.
Coco Gauff said that with a couple of month's events her thoughts could not be pen down in a sheet of paper. Gauff's aim towards the Olympic focus stayed resolute, as she had French and Miami Open to book the 2020 Tokyo Olympic seat.
Sofia Kenin said that 1st time through Grand Slam Quarter Finals worth few drops in court also with the efforts Kenin had climbed the WTA 12th ranking position in the year 2019 by winning 3 single's title.