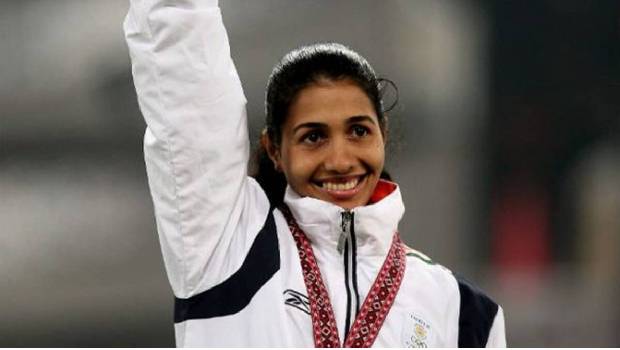 India's Olympian Anju Bobby George has revealed she achieved success at the top level with a kidney. Anju created history in Indian athletics by winning a bronze medal at the 2003 World Athletics Championships in Paris. Anju said that she was allergic to even painkillers and despite all such obstacles she managed to achieve success.
Anju Bobby George created history in 2005 in Monaco by winning a gold medal in the long jump division at the IAAF World Athletics Finals. Anju tweeted, 'Believe it or not, she was among those few lucky people who have achieved success at the top level with the help of a kidney. Even when she was allergic to painkillers, her front leg did not work properly when starting a race. She had successes even when there were many limitations. She questioned herself whether this could be called the magic of the coach or her talent? Anju's career reached new heights after she was coached by her husband Robert Bobby George.
Anju said that she made this disclosure to inspire the players of the current generation in this era of an epidemic. Players are unable to practice due to the global pandemic and competitions are being called-off.
She told PTI that people often have a general opinion that her body is well-formed but the truth is that she has overcome all difficulties and achieved success. She hopes sharing her experience will help inspire future players. Anju recounted the past by saying only 20 days before the 2003 World Athletics Championships in Paris, physicians in Germany advised her to rest for six months.
She added even after receiving such medical advice she was able to overcome all the odds and win the medal. Anju was diagnosed with a kidney test in Bangalore in 2001 before beginning her international career to find that she had only one healthy kidney.
She said it was a shocking news for her but Bobby (husband) inspired to continue her career and achieve success. Her husband supported Anju to the extent of offering his kidney if she is in dire need of it.
Anju said she has become mature enough to face the situation arising out of her health. She concluded by saying if she had disclosed about her health then the situation would have been different.