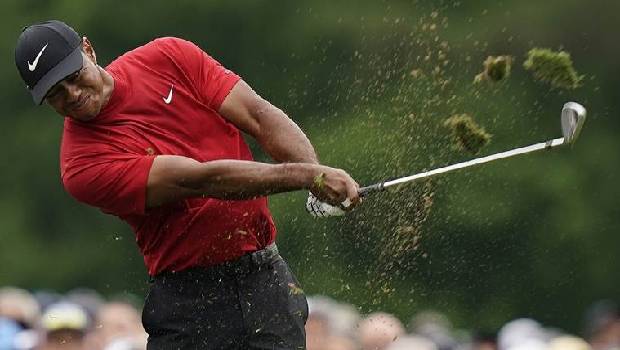 The Golf legend Tiger Woods was shaken when heard about George Floyd's death and felt it was a 'shocking tragedy.' Racial discrimination, being the prime reason for George Floyd's death, the United States of America has gone into chaos, people had begun protesting against the injustice of Floyd's death. People around the globe are voicing and supporting the protest, Serena Williams, Michael Jordan, Lewis Hamilton, and a few others had voiced out about the brutal actions because of racism, and about the protest in the USA.
Since the commotion has reached to the level of burning stores, restoration of peace now stands as a big question. So, the golf's famous personality Tiger Woods though he mourns George Floyd's death, Woods expressed his thoughts that the public should protest the cause in a passive manner. Woods on Monday, 1st, June 2020 said that the violent protests, will not bring the answers if the condition continues to prevail. He also said that he has always respected police and Floyd's death has crossed the line, and the current situation also reminds Woods a similar scenario of the Los Angeles riots which had happened back in the year 1992, where four police officers had cleared with the charges when accused of the beating of motorist Rodney King.
Tiger Woods, on his Twitter page, expressed his condolences to George Floyd's loves ones and the people who are hurting because of the incident. Woods being, a respectful citizen of the state, had respected law and order, but now Woods felt that with Floyd's death, questions were rising about the actions of police officers, and about the tragedy that has occurred. The openness of Tiger Woods' statement had followed with strong replies and support from various other athletes, to begin with, the NBA basketball legendary player, Michael Jordan, wrote with the straight words stating 'plain angry' for Floyd's death, and the young tennis player Coco Gauff, had replied with the comment asking 'Am I next?' to the Tiger Woods social media's twitter text. The champion of golf said that education is the only way forward from the experiences of protests, and burning the places where the neighbourhood people are living will not change facts said, Tiger Woods. He also suggested that to build a safe society, honest and constructive conversation will help in developing humanity in the world.