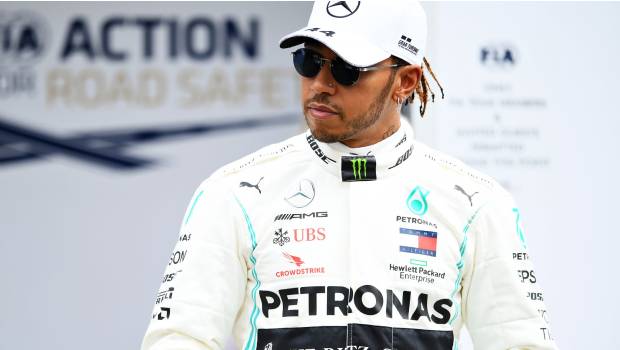 George Floyd, the African-American citizen of the United States of America, had been reported dead on May 25th, 2020, Thursday, and the reason behind is the racial discrimination towards Floyd by a police officer named Derek Chauvin. The action has awoken a lot of commotion, where people are protesting for black people's justice. Lewis Hamilton, Formula 1, star racer of Mercedes Benz who stood-out competing amongst white-people in the industry, spoke his thoughts about Floyd's death and others' hesitation in supporting the justice.
The Mercedes driver Lewis Hamilton came out harshly towards his fellow drivers quoting "I know who you are and I see you" for maintaining silence about the injustice served in George Floyd's death. Hamilton, who has been deeply affected by the incident, said to his fellow racers to speak out against the racial discrimination and said he knew who are being impassive towards injustice served in Floyd's death and could see where such people stand in the current circumstances. A video record of how George Floyd found in the spot and the brutal actions, between the civilian and police officer of USA impacted the crowd to raise voices against the antiques which has been following for years against black people. Stars like Michael Jordan, Serena William had reacted to the way George Floyd has treated, and witnesses said that Floyd had stated that he couldn't breathe during the rash actions of Derek Chauvin.
Six times Formula one champion Lewis Hamilton wrote on his Instagram wall, that there are people who are in star platform who could voice out but had chosen to stay silent, regarding the injustice. The racer said that as the only black driver from his field, he was able to boldly step-up, the Mercedes driver emphasised that he knew who chose to stay silent upon the injustice, and stated no peace would restore until a change has made. Hamilton stood by the passive supporters, in asking justice for Floyd's death, he highlighted that the way minorities treated in the community has to improve. The racer said that racial discrimination is not something a person is born with, and people should learn to treat others equally. The issue has also reached some of the foreign nations where the football players like Marcus Thuram and Jadon Sancho spoke about Floyd's death after the Bundesliga match.