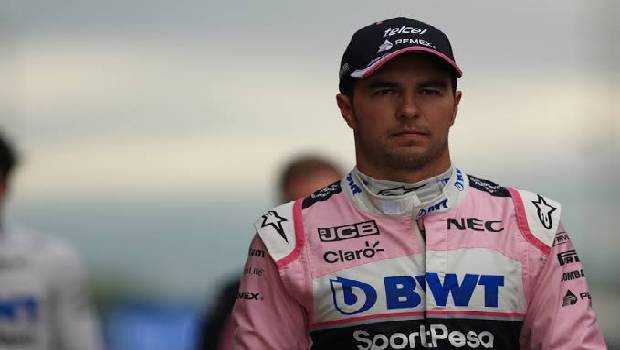 Red Bull is expected to confirm Sergio Perez as Max Verstappen's team-mate for 2021, perhaps as soon as the "coming week". This is according to Formula 1 reporter Ted Kravitz who disclosed the news as part of his Ted's Notebook program on Sky F1 after the Abu Dhabi Grand Prix.
While Red Bull has not yet ruled out Perez of contention for a 2021 seat, their preference had always been to retain Alex Albon for 2021.
This past week or so it seems Red Bull's stance has shifted as Perez is set to become the partner of Verstappen for 2021, while Albon is more to become a test and reserve driver.
Kravitz said an announcement can be expected in the coming week that Sergio Perez has joined the team. It is to be believed that Christian Horner and Helmut Marko have managed to convince Dietrich Mateschitz to sign Perez.
The British reporter feels Red Bull wouldn't lose anything by signing Perez. The Austrian racing team can see how things go with Perez and if he can't deliver results as they expected then they've Alex in reserve.
Also, Albon delivered what Horner thought was his best performance in a Red Bull finishing P4 after putting pressure on Lewis Hamilton for a podium spot at the Abu Dhabi GP.
Alex Albon after the Abu Dhabi GP said he feels like it's been his best weekend, in terms of performance and that he had done everything he could to convince Red Bull to stick with him.
He also wanted to thank the guys at the factory and in the pit lane crew for a lot of support. He added that they didn't give up and kept trying to find solutions that helped him get more comfortable with the car.
But to keep pushing to achieve best results, obviously under all the pressures of the weekend he is proud of himself.
Horner himself told Sky F1 that it was Albon's best all-round performance of the season and was putting Lewis under pressure at the end.
Speaking about the speculations regarding Perez Horner said it won't take too long and that the media persons will be the first to know.
Sergio Perez suffered a heartbreaking end to his career with Racing Point after a transmission issue eliminated him from the season finale Abu Dhabi GP.