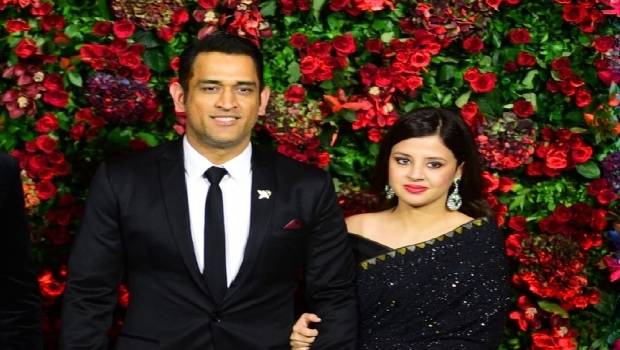 Sakshi, the former Indian cricket team captain Mahendra Singh Dhoni's wife, had a live chat on Instagram on Sunday, 31st, May 2020 about the rumours, being spread, on Dhoni's retirement which went viral on the social media. Sakshi spoke with the Indian Premier League's franchise, Chennai Super King's host, Rupha Ramani, and said that MS Dhoni has maintained a low profile, but was unsure of where the retirement rumours were taking forms.
Though MS Dhoni began his IPL practice sessions, early the league was postponed due to the awakening of COVID-19 in the country, with cash-rich 20 overs match series date unannounced, IPL for now, is off the schedule. Sakshi, shared about the post-lockdown plans when asked by the CSK's host, MSD family would travel to Uttarakhand's hill but if there is cricket on the schedule, then cricket it is Sakshi confirmed. Ramani when further asked about the all formats champion's behind the scenes activities, Sakshi said that Dhoni has kept himself busy by playing video games, PUBG, and would buy and assemble parts in the bike. Sakshi also added that the former Indian captain loves cricket and that Dhoni is emotional about the game.
Sakshi mentioned that the doors have been always open for Dhoni's teammates to drop by and have conversations about the off-fields or on-fields experiences, with the former captain, and Sakshi said that such conversations would go up to three or four in the morning.