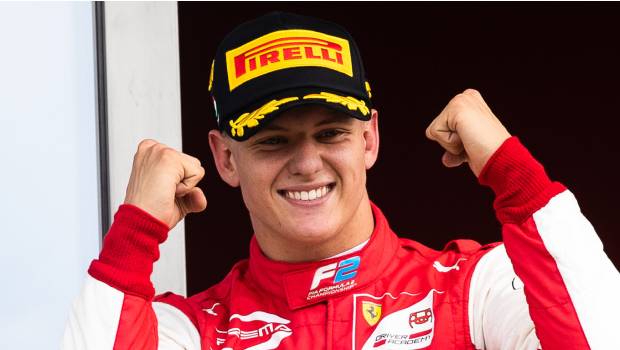 Mick Schumacher is already impressed by his first Formula 1 boss who is Haas team principal Guenther Steiner. As the reigning Formula 2 champion Schumacher enters Formula 1 this season but the young lad will not easy in his rookie year.
Haas for the past few seasons have been finding it tough to finish in a decent position in the Constructors' table. Entering the season with an all-rookie line-up Guenther believes Schumacher and Nikita Mazepin can turn the team's fortune around.
After a lasting impression, Netflix's 'Drive to Survive' series Steiner has become one of the most popular personalities in Formula 1. In this list now Schumacher is also impressed with the Italian engineer.
Schumacher in his interview with Sky Sport said the first meeting was very intense. He added it is key that they discuss the start of the season and the preparation which helps them to be up to date. Schumacher found Steiner to be very direct and that it is a positive attitude.
Schumacher believes the most direct route to be always the easiest and that the team is on the same page.
Having been part of several tests with Ferrari Schumacher is fairly familiar with the Formula 1 technology. But he is excited to get behind the wheel of an up-to-date vehicle across a season.
Talking about the cars he said Formula 1 cars to be faster and good on the track which he had always wanted to experience. Already driven in Abu Dhabi he said driving these high-speed cars has been great fun.
It is well known that Schumacher needs time before getting up to speed in a new series, so the first few races will build a base for his remainder of the season.
Mick Schumacher said they will have to wait to see what the races say. He thinks after the first three or four races the team will have a pretty good overview of the situation and places that need improvement. It is then he is confident of answering any technical questions.
One of the biggest challenges Schumacher expects to face is the step-up in race distance between Formula 2 and Formula 1 but hopes it to be very exciting. It's something new that he'll have to get used to but he is confident of getting used to new things quickly.