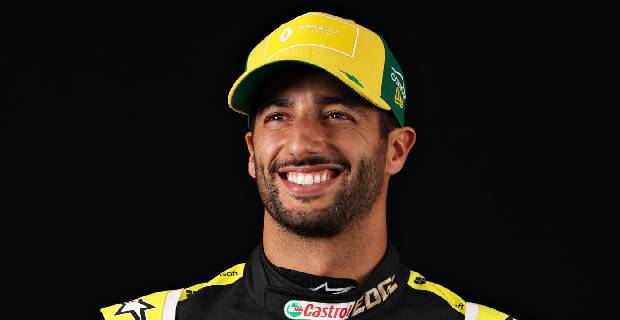 Daniel Ricciardo said he wasn't fast at Imola and is still learning to understand the McLaren's car to get the most out of it. During the Emilia-Romagna GP, Ricciardo finished sixth while his teammate Lando Norris secured his second career podium by finishing third.
In the post-match interview, Ricciardo admitted that Norris was much faster in the car and even though his finish at sixth place looks fine on paper he wasn't fast enough. He wants to figure out what he is missing to do better and improve his position in the grid.
Looking at the pace his teammate is able to extract from the car Ricciardo is encouraged that he too will find his balance sooner in the upcoming races. He is confident that the car can do more than he thinks, especially when going through the corners.
Beginning the race at wet conditions both Ricciardo and Norris ran the same strategies by going on the intermediates and then later switching to softs. Norris did admit in the final laps of the race he found it difficult to manage his soft tires when he was being put under pressure by Lewis Hamilton.
Ricciardo thought his initial part was fine as he got up to a fifth position with him managing the intermediates well. But eventually, he lost pace when his tyres wore out. It was during this time the team asked Ricciardo to let Norris pass to which he complied.
Similar to Sebastian Vettel, Ricciardo too opted for soft tyres before the final restart but regretted his decision later.
He said during the restart, he thought a standing start would happen and so his team put the softs. But when he realized it was a rolling start the Australian knew he made a mistake. He tried to preserve the tyre but with others pulling away he had no choice but to push on.