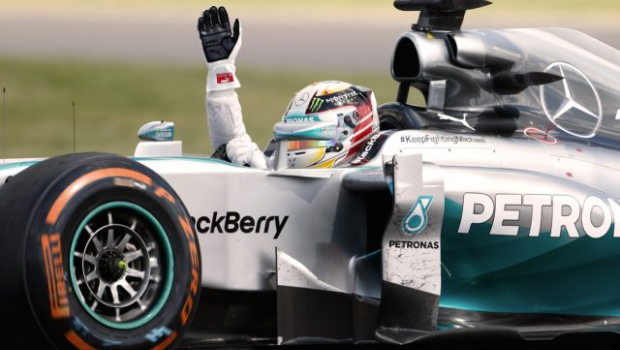 Due to Covid-19 spread in China, the Shanghai Grand Prix for the racers is pulled-off from the schedule, instead, the drivers had geared up for the Australian race track that is to begin from March 13th – 15th, bannered as Formula 1 Rolex Australian Grand Prix 2020. The drivers have to complete 58 laps, at the Melbourne Grand Prix Circuit, which scale's around 5.30 kilometres, for the racers to compete with each other. After testing their horsepower engines in December 2019,  which resulted in Lewis Hamilton topping the chart, the practice and qualifying session for the drivers will start in the 2nd week of March by beginning from 11th.
The Mercedes driver's records of achievements are coming close to the former and the best Formula 1 record holder, Michael Schumacher.  Schumacher won consecutive World Championship for 5 times in a total of seven and earned 91 Grand Prix titles by winning the same number of races. Hamilton, the Great Britain driver who topped the 2019 F1 table with 413 points is now, considered chasing Schumacher's achievements with six World Championships and only 7 games difference to win and exceed the former Ferrari racer, Schumacher.
The future of the Formula racing could change as because the panel members had updated the rules for 2021, and more than five teams are to sign the agreement. In a recent interview with Hamilton, as the Australian GP's ahead whether the racer is feeling pressured to meet the target of Michael Schumacher, and the Mercedes racer replied that it is a positive expectation and Hamilton had become used to such reactions. Having all said, Lewis Hamilton whose contract to dissolve with Mercedes, this year had raised rumours about Hamilton being in the Mercedes team in the future.
Valtteri Bottas another racer from Mercedes is pointed as the rival for Lewis Hamilton, Ferrari's Leclerc, Vettel, and Honda's Verstappen, who won vital 3 races last year are racers to pose a close call to the 35 years old lapse lead. With 21 races lined this year, Christian Horner from Red Bull Honda said, the 2020 racing calendar will be a classic and thrilling year to watch and experience. On 13th March, the Australian Grand Prix racers will have 2 Practice races and 1 on 14th March along with Qualifiers. 15th March will be the Australian 2020 GP Finals.