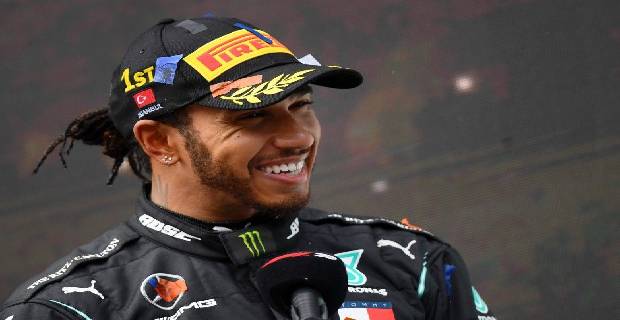 Lewis Hamilton, in what was a challenging track during this weekend at Turkish GP won a record-equalling seventh Formula One world championship. Upon winning he was in tears and with this championship Hamilton now becomes the most successful driver in Formula One's history. In a track that was wet and slippery despite starting from a season-low sixth grid position, the Mercedes driver displayed his masterclass driving as he stretches his career-wins to 94. Hamilton has secured the championship with three races to go in the season.
Asides from Hamilton only Ferrari great Michael Schumacher has seven titles to his name, an achievement that once was imagined never to be matched. But Hamilton has proved that wrong by breaking many of Schumacher's record these past seasons.
Hamilton's dominance in Turkish GP was so great that he lapped his teammate and the sole rival for the championship Valtteri Bottas with 12 laps remaining. The Turkish GP turned out to be a nightmare for the Finn who spun multiple times and finished 14th.
Upon winning, Hamilton thanked everyone through his radio and said this win is for all those kids who dream to achieve the impossible.
During the interview, he said the win is unimaginable but with hard work and a great team, anything is possible. Talking about his future Hamilton said he is just getting started.
After parking Hamilton was congratulated by Perez and Ferrari's Sebastian Vettel who finished on the podium for the first time in this season.
Sebastian Vettel said that he told Hamilton that it was very special for them since they were able to witness history being made today. Vettel added that in terms of wins there was no doubt that Lewis is the greatest.
Bottas, after the race went across to extend his hand in celebration to his teammate Hamilton. On the other hand, their team Mercedes had already won the constructors' championship for a seventh year in a row this season which is an unprecedented feat in the motorsport arena.
Perez who started third put on a performance that showed why he deserves a seat for the next season. While Canadian teammate Lance Stroll after leading the race from pole position saw his dreams of a first win disappear after pitting on lap 37. Stroll disappointingly slid down the order and finished at 9th pos