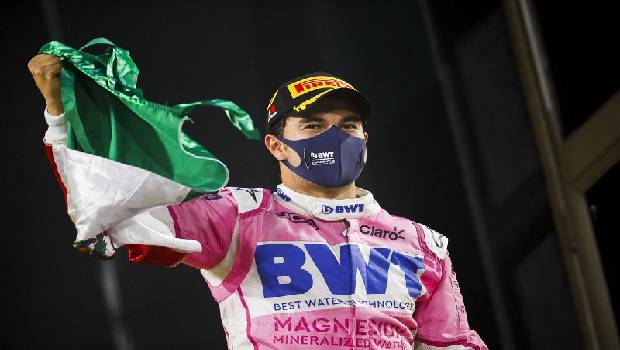 Jolyon Palmer believes that, if Red Bull wants to challenge for titles, they "must" replace Alex Albon with Sergio Perez.
The Mexican driver after spending nine years on the grid is finally an F1 race winner in Bahrain with a stunning drive from the back of the grid.
In what has been an excellent season for Perez this year last week's grand prix win has been the highlight.
Jolyon said in his BBC column he always thought Perez was an underrated driver in Formula 1. But after these many years, he is no more underrated since he is now regarded as a fine and established driver in F1 and Sunday's race was a testament to it.
He added on Sunday Perez's early laps after the safety car was a phenomenal display of his clinical overtaking. He also the Mexican kept his tyres in good condition in typical Perez fashion, before taking control of the race after the late safety car.
The drive was perfect as Perez started from first and ended up being first. Jolyon says this performance hasn't come out of the blue since Perez received Racing Point's upgrades during the Eifel Grand Prix this year, he has secured a win and a second place.
Perez is currently without a seat for next season and looks all but set to leave the grid for a year at the very least. His last hope is Red Bull and given how Alex Albon has struggled, many feel that the team should replace the Thai driver with Checo. Palmer is one of them.
Jolyon added Red Bull has been ruthless with their drivers when they do not deliver results but he believes that is totally opposite with Albon. This is because Albon has got plenty of chances to prove his skill and the team is looking to re-sign for 2021.
Jolyon said about Perez that he has been performing this way for so many races now. In grand prix where the top four on the grid all had issues that ruled them out of contention, he was the driver who breezed through to win, passing Albon on the way, while Albon could only get sixth in Red Bull's only remaining car.
The British columnist said if Red Bull wants to be seen as a genuine championship contender next season, then they must switch to Perez.