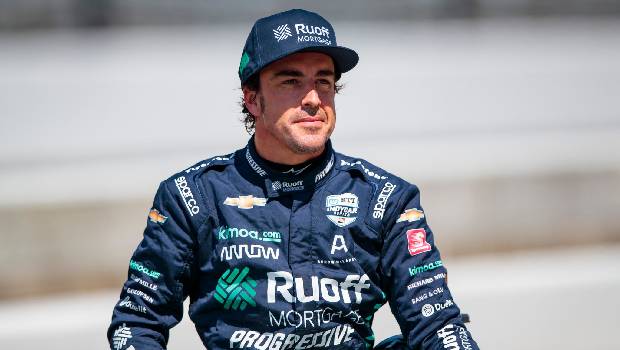 Alpine team boss said Fernando Alonso is cleared and fit for Formula 1 pre-season testing in Bahrain after undergoing jaw surgery recently. Fernando fractured his jaw last month due to an accident near his home in Switzerland.
During the virtual launch of Alpine's new A521 car Laurent Rossi the CEO of Alpine said the Spaniard is doing very well. The only pre-season testing of Formula 1 this season is in Bahrain from March 12-14 while the season will begin on March 28 at the same venue.
Davide Brivio is Alpine's new sporting director who has joined the team from MotoGP champions, Suzuki. He said from chatting with Alonso it was evident that the Spaniard was extremely motivated at the age of 39 for his comeback after two years out of Formula 1. Brivio added saying Alonso is very demanding in terms of result and that shows that he isn't returning just for the sake of it.
Esteban Ocon told the reporters seeing Alonso in Abu Dhabi has established that he doesn't look like a 39-year-old and sure doesn't drive like one. So, it is a given that Alonso will be ready and perform at the top level. Ocon assured that he would also push the Spaniard hard on the race track.
Alonso is returning back to the team with whom he had won his titles in 2005 and 2006. It is to be noted that many of the people that Alonso worked with back then are still at the Enstone factory. Asides from Renault Alonso had stints with teams like Ferrari and McLaren.
Ocon who is eyeing his maiden Grand Prix victory said the tea will not be favour Alonso and that they would also heed his inputs. The Frenchman added since he has more experience of the car from last season at the moment, he is better equipped to know the car and be a crucial part in the development.
As many of the teams brought changes to their driver's line-up this season barring Mercedes and Alfa Romeo fans could expect vast changes in the driver's standing and new rivalries being born. Asides from Alpine last season's Racing Point