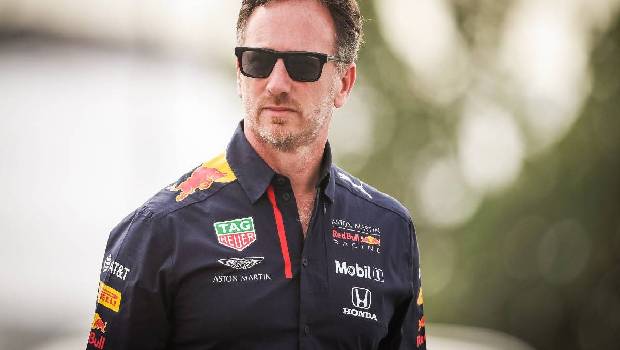 Formula 1' Red Bull Racing boss Christian Horner said during Verstappen's first pit stop at the Spanish Grand Prix the pit crew were not ready for the driver because the pit wall hadn't called him in.
Earlier at the start of the race Verstappen fought and got the lead from Hamilton at Turn 1. The Dutchman pitted but on Lap 25 but unlike other Red Bull pitstops the pit crew seemed coming late to their position slower. Before Verstappen's pit entrance no radio communication was heard and Horner confirmed it in the post-race interview.
Horner explained Verstappen had called himself in at a time when they weren't expecting him which is why the pit crew weren't ready. But despite that Horner considers the boys did a phenomenal job to recover so quickly and managed to retain track position.
A 2-stop strategy saw Mercedes outfox Red Bull that enabled Hamilton not only to hunt down but also pass Verstappen in the closing stages. Horner said they grabbed their chance at the start and as the race panned out it could be seen that Lewis was able to nurse his tyres better.
The reason for Red Bull not taking the two-stop strategy is because on Lap 42 they analyzed that they could not pass the Mercedes on track and if at that part of the race Red Bull would have given up their track position with Mercedes having a better car than them on race day Horner felt there was little, they could do from the silver arrow taking the lead.
Asked if Red Bull could have pre-empted the second stop from Mercedes given Verstappen's complaints about his tyre life, Horner said it would have been a bold decision to pit from the lead on Lap 42 with all the predictions saying that the tyres would have lasted the till the final lap of the race. Horner added that this was not the fastest way to end the race but with Bottas at close proximity, they did not lose track position.