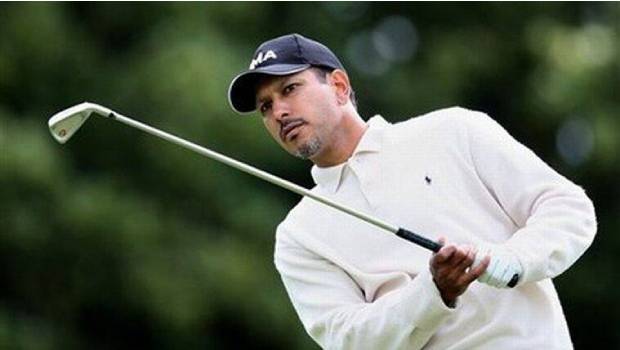 Jeev Milkha Singh after entering professional golf 25 years ago is now moving on to the international senior tours. He was the first Indian to finish in the top 10 during the 2008 PGA Championship. Jeev now embarking on a new chapter hopes that his compatriots also follow him in this path.
Jeev said he is planning to extend his golf career for another seven-eight years and with him turning 50 next December he is eligible to participate in the seniors' circuit. His first target is to become a member of the Japan PGA so that he would be eligible to play in Japan's senior tour.
The Indian golfer went on to say he has won four pro tournaments in Japan which will exempt him from their senior tour qualifying tournament. Nearly after a couple of decades, he is playing golf professionally and is focused on securing his rights to participate in all top senior tours.
Jeev further said due to his previous world ranking in the top-50 he is eligible to play in all three Majors after turning 50 for the first two years, but he will have to qualify for the Champions Tour. He said most likely next year he would be traveling in October to the US for the qualifiers. Jeev feels fortunate if he manages to play for eight years in the 50-plus events, a tour that he considers as his retirement fund.
Elaborating on his fitness Jeev said an individual has to be fit in order to survive in the senior tour. He agreed that experience can help you in moving up the ladder but without proper fitness, it would not be possible to perform at this level. His complete focus will be on fitness and he will continue to work on it to play well for the foreseen future.
Speaking about senior tours coming to India he said as more Indian pro golfers participate in the international senior tours, he is optimistic of the senior pro tour being held in India in the coming future.
When asked whether he would bid adieu to the general tour he said numerous golfers around the world play on both tours. But his prime focus is on the senior tour. Jeev will be seen in next month's Jeev Milkha Singh Invitational 2020 event in Chandigarh.