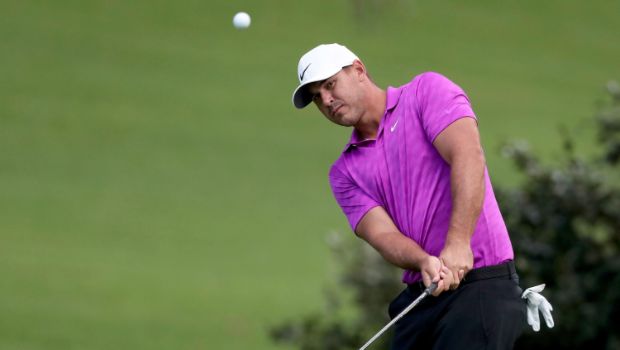 Brooks Koepka is the latest big-name golfer to leave the PGA Tour for the Saudi-backed LIV Golf Invitational Series. Brooks Koepka will be the latest high-profile signing at the Saudi rebel circuit. The four-time major winner is expected to play the first LIV Series event on US soil next week. Reports confirmed that Koepka will make his debut with the new league at its Portland event next week. Earlier, Koepka complained that reporters were putting a "black cloud" over the US Open event by asking him about LIV Golf.
Apart from Koepka, other big names in the golf world, who will be playing their first LIV event in Portland includes Bryson DeChambeau and Patrick Reed. Koepka's brother Chase had already played in the inaugural LIV event in London two weeks ago. Abraham Ancer, ranked 20th in the world, is set to head to LIV for next week's event.
The American golfer Koepka's decision to leave the PGA Tour came just a week after his press conference ahead of the US Open. During the press conference Koepka rebuked the reporters who asked about a potential departure to LIV Golf.
The 32-year-old golfer admitted that he is always ready to play US Open. Koepka stated that the reporters are all throwing this black cloud over the US Open. Koepka said that he does not know why they keep doing that. He also added that the US Open is one of his favorite events. Asked why he had decided to remain with the PGA Tour until that point, Koepka simply replied that there has been no other option to go.
The American golfer will join his brother Chase on Greg Norman's breakaway tour and will be banned from the PGA Tour as a result. It would be a huge blow to the US Ryder Cup team, who will face five members of the 2018 team and three from 2021 being ineligible for next year's match in Rome.
Rumors were revolving around that Collin Morikawa might be the next player to leave the PGA Tour. But the 25-year-old American golfer has denied that he has no intention to join the LIV Golf series and also shared that the media loves creating drama.
Several high-profile players such as Phil Mickelson, Dustin Johnson, Sergio Garcia, Lee Westwood, and Ian Poulter have joined the LIV Series. However, no golfer in the world's top 15 has decided to join the competition. The PGA Tour has suspended 17 players after they signed up for the LIV Series.