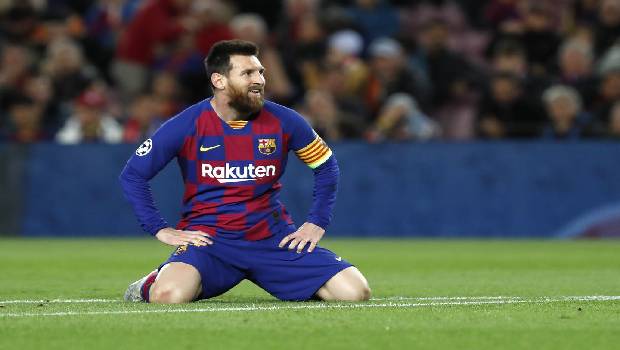 Barca's skipper Messi has responded to the criticism from his teammate's relative Emmanuel Lopes regarding his conduct at the club. He has refused the claims of him being responsible for Griezmann's failure in performing and accustoming at Barcelona and is fed up with shouldering the blame for the failures of the players inside the club.
Messi's response comes after criticism from Griezmann's uncle and former agent citing him as the root cause for all problems at Camp Nou.
Messi and Barcelona over this past year have endured a bitter path after the club's decline regarding issues both on and off the field. During the 2019-20 season, the Catalan club finished their campaign empty-handed failing to win any silverware. Their season ended with a humiliating defeat in the Champions League quarter-final against Bayern Munich losing by 8-2.
After a disappointing season, Ronald Koeman was appointed as the manager of the club, but he too has failed in bring the club back to its winning ways. Barcelona is placed at 8th position in La Liga this season with just securing 11 points from the 7 matches played.
Griezmann moved to Barca this season in pursuit of greater glories but as so far underperformed. The Frenchman has been defended by both his uncle Emmanuel Lopes and former agent Eric Olhats in recent days, with the duo launching blistering attacks on Messi as the cause of his teammate's struggles.
Lopes in a Spanish television program said that Griezmann was informed that he will be not transforming into a successful player of the squad within the first six months, but Lopes didn't expect that it would last an entire year. He added it is not getting any easier with what's going on with Messi inside the club.
Lopes claimed that Messi doesn't work hard enough in the club and that the training sessions are structured in a way to please certain people.
Upon landing at El Prat Airport Messi stated to a crowd of reporters that he is tired of always being everyone's problem at the club and he finds it ridiculous to see tax agents after traveling on a 15-hour flight waiting for him.
Messi will be expected to feature in Barca's next match in the La Liga against high-flying Atletico providing a chance for Griezmann to reunite with his former side on Saturday.