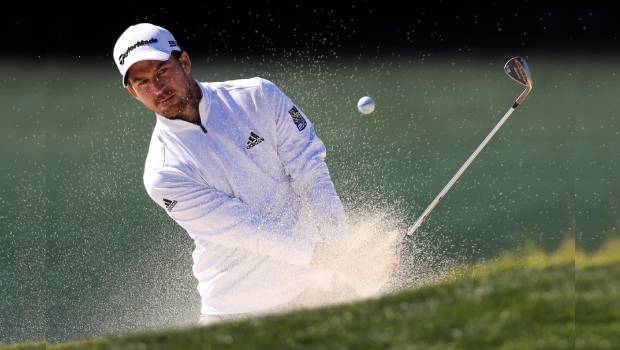 The PGA tournament comprises numerous courses, with 17 games down, next the AT&T Pebble Beach Pro-AM Cup began from 6th to 9th February at the California coast in the United States. The 2020 golf Cup AT&T Pebble Beach Pro-AM on Sunday 6th February has a purse amounts of $7,800,000 for the winner in the 2020 PGA Tour. The Sunday's golf game came close between the PGA amateur Nick Taylor and the last year's title defender Phil Mickelson, to win.
In November 2014 Nick Taylor secured Sanderson Farms Championship Cup as the first Canadian over the seven years of PGA Tour commencement. Now the golfer is back for another 2020 PGA game in the California coast's for the AT&T Pebble Beach Cup, and in the World, golf ranks the 229th ranked Nick Taylor escalated to the last round along with 72nd rank Phil Mickelson and 133 positioned Kevin Streelman.
In the 2020 AT&T Pebble Beach Cup golf game Nick Taylor claimed the second PGA title win with the cash price of $1,404,000, Streelman won second and Mickelson came third at the AT&T golf cup game. Taylor earned 19 points by scoring 63 in round 1, 66 in round 2, 69 in round 3, 70 in round 4 and scored 268 against the windy climate on Pebble Beach Golf Links. Nick Taylor's golf career began by being inspired by the golfer Mike Weir, who won 8 PGA Tours and won 1 Master Tournament in the year 2003. Taylor's 2020 PGA Tour win had earned the Master's invitation for the golfer which is the Augusta National's in April 2020.
The title defender Mickelson played Up and Down shots with the back nine holes at the golf field to avoid the poor score, which eventually led a double-bogeys but Taylor started stacking par, bogey, bogey, par, double in the golf fields. The wind kept the golfers busy by hitting double-bogey from bunker and tree but the last shot from the Taylor after 15th hole, a 7-foot birdie to pocket the ball and 6 feet birdie in the 17th hole held a clean finish for the Canadian player. Taylor, Kevin Streelman and Phil Mickelson were the top 3 players of the 2020 AT&T Cup, Taylor had two-under 70 with 4 strikes difference to place the Canadian in the stage.