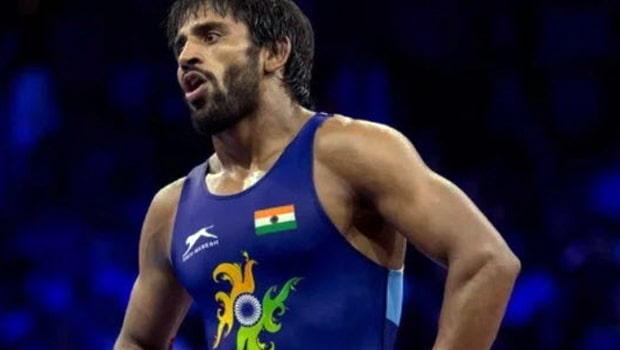 Life must be smooth sailing for Bajrang Punia at the moment. The 25-year-old capped off a brilliant April when he defeated Viktor Rassadin on his own home turf to bag the Ali Aliyev wrestling tournament in Russia. A week prior to that, he had clinched the gold medal at the Asian Wrestling Championship, beating Sayatbek Okassov of Kazakhstan.
What makes the two victories more impressive is that Punia came back from almost certain losing positions to claim victory – a testament to his never-say-die attitude. The World No.1 undoubtedly stands as one of India's top athletes, but in spite of his numerous achievements, an Olympic gold still eludes him.
Proud moment for #India as @BajrangPunia wins another gold? in the men's 65 kg freestyle event at the #BajrangPunia pic.twitter.com/xBsPJcn51E

— Parimal Nathwani (@mpparimal) May 3, 2019
The Haryana-based wrestler is the son of Balwaan Punia, a wrestler himself. While Balwaan might not have enjoyed too much success as a professional himself owing to a lack of financial support, he put in plenty of sacrifices to make sure that his son got the care he needed. Punia was also fortunate enough to be trained by the renowned Yogeshwar Dutt, a champion of the 65kg freestyle event.
Given his esteemed tutors, it wasn't surprising that Punia rose up the ranks quickly. In 2013, Punia first made headlines when he won the bronze medal at the 2013 Asian Wrestling Championship in the 60kgs category. Soon enough, Punia was bagging honours in the 61kg category with silver medals at the Asian Games and Commonwealth Games in 2014.
After seamlessly transitioning into the 65 kg category, Punia would finally bag a gold in the 2018 Commonwealth Games. Since then, there has been no stopping the young warrior as he looks set to carve his name in the history books.
Despite the impressive year so far, Punia is certainly not resting on his laurels with a number of world events on the cards in the near future. Speaking after his win at the Ali Aliev wrestling tournament he mentioned, "I think the fact that I'm competing in three different continents in three weeks is itself an incredible feat and I'm thankful for all the support I've received through this period. I did have the belief that I could do well in these competitions and am pleased with my performances so far."
"I am now looking forward to participating at Madison Square Garden and will continue to do my best to live up to the nation's expectations in the tournaments to come."
With age and immense talent by his side, it is almost certain that 'The Tank' will go on to achieve the unprecedented before he ultimately throws in the towel.
Written by: Nithin John