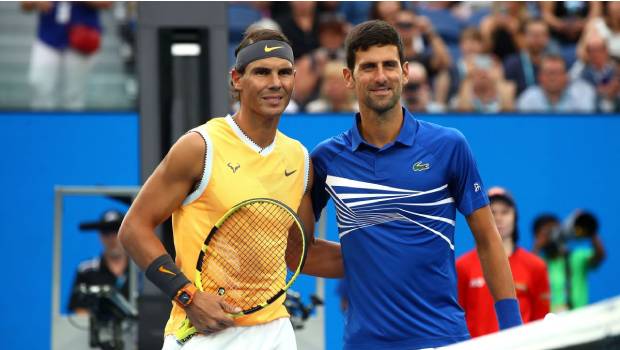 At the Roland Garros, Serbian Novak Djokovic secured an easy win in his first match of the tournament. He finished the match with a 6-0, 6-2, 6-3 points as he sailed over Mikael Ymer. Djokovic started the match with a strong performance where he won the opening set outright against Ymer in 20 minutes. But his error-free game went haywire during the second set when he dropped his serve. Ymer for a moment took the lead in the second set, but the Serbian came back strong and won it by 6-2.
Djokovic held the lead for the major part of the match as he dominated the encounter with his clean hitting. The Serbian was also seen very sporting as he cheered for Ymer with applause when the Swedish played a sensational between-the-legs shot.
Just over three weeks ago in the U.S. Open fourth round Djokovic was defaulted for hitting the line judge with a ball in aggression. But Djokovic seemed calm and cool during the first round of Roland Garros as he defeated the young Swedish player.
For a young player ranking, 80th Ymer faced the world number one for the first time excellently. In the third set, Ymer took advantage of Djokovic's sloppy play and gained three games to his name. Djokovic soon after realizing the grave circumstance he was standing in, regrouped his focus and won the last three games to reach the second round of Roland Garros. Djokovic will look on to progress in the tournament in a bid to win his second French Open title.
Earlier on Monday Rafael Nadal kickstarted his campaign in French Open as he looks on to achieve the record-tying 20th men's Grand Slam title. Entering into the event Nadal was said to be the favourite to win the title as the games are played in a clay court. Nadal won the first round by straight-sets as Serena Williams too won her first match, Serena coming into this event is looking forward to equal Margaret Court's all-time mark. Nadal won the first round by a straightforward 6-4, 6-4, 6-2 sets against Belaruasia's Egor Gerasimov.
Nadal now needs another Grand Slam title to equal Roger Federer's record of 20 Grand Slam titles. If the claycourt master manages to win this event it would be his record 13th French Open title.