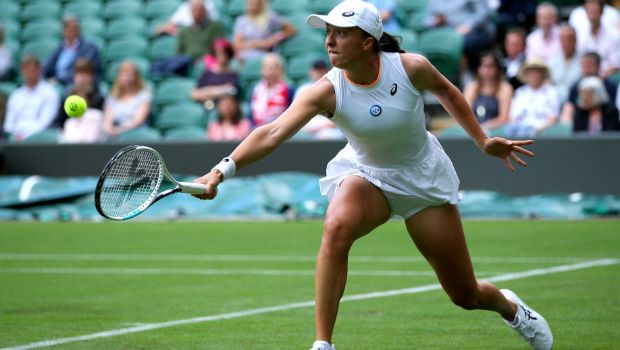 Novak Djokovic seized a record-extending 38th Masters 1000 crown as he outclassed Stefanos Tsitsipas in their final encounter in Rome. Novak Djokovic delivered sheer dominance to win his sixth Italian Open title. Djokovic has delivered a brutal warning to his rivals ahead of next week's French Open after a straight-sets victory over Tsitsipas 6-0, 7-6 (7/5). The Serbian ace, having won his 1000th career match over Casper Ruud in the semi-finals, claimed the title without dropping a set all week.
World no.1 Djokovic, at 34 years, 11 months, and 23 days, became the oldest men's singles champion in the Italian Capital in the Open Era as he surpassed his great rival Rafael Nadal. The 34-year-old star player will surely go into the French Open as a raging hot favorite as he aims to level Rafael Nadal's record haul of 21 Grand Slam singles titles.
First-time Rome finalist Tsitsipas, who leads the men's tour with 31 wins this season, dropped to 2-7 against the Serb. He has now lost his last six encounters against Djokovic. Djokovic dominated from the start and made sure that there was nothing sort as he bageled his Greek opponent in the first set in just 30 minutes. The Serbian star converted three of his five break-point opportunities in the set and did not face one on his serve.
However, Tsitsipas found his footing in the second set and opened the scoring with a hold of serve for the first time in the contest. The World No. 5 played on to earn his first two break points at 40-15 in the fourth game. The Greek player had his first break at 3-1 when Djokovic netted his shot.
Tsitsipas claimed another breakpoint in the sixth game when Djokovic's drop shot went short. But Djokovic swung an angled backhand winner and then countered Tsitsipas' drop shot with a pass on the way to make it 4-2. Both players held strong in quick service games to force the tie-break.
Djokovic moved ahead 3-2 as Tsitsipas struggled with three backhand mistakes. Another strong serve from the Serbian pushed him further in front at 5-2. But few miscues by Djokovic helped the Greek player to level the scores at 5-5.
Djokovic then targeted Tsitsipas' backhand on his serve to draw a wayward return to reach the championship point. He converted on his first try as Tsitsipas sent his backhand crosscourt shot wide.