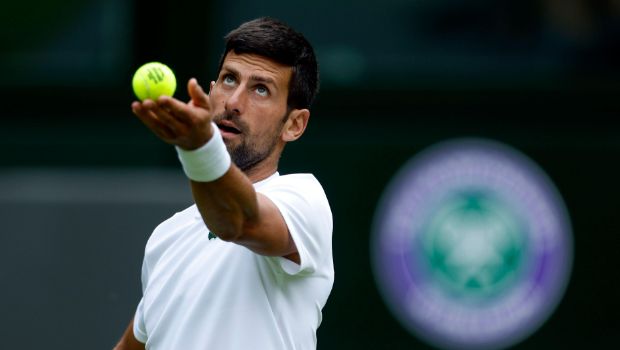 The Serbian star Novak Djokovic has made his intentions clear and he is playing for the record books. The 36-year-old Serbian legend has an excellent opportunity to write more tennis history at Wimbledon, beginning on July 3 (Monday), the sport's historic grass-court major held on the grounds of the All England Lawn & Tennis Club. Djokovic won his 23rd Grand Slam earlier this month at Roland-Garros, equaling Serena Williams at that mark, an Open Era (since 1968) record. A 24th would give him the lead in modern times and also tie the all-time record.
Spanish sensation Carlos Alcaraz seems to be the biggest challenger for Djokovic. The young Spaniard reclaimed the world No.1 ranking last weekend by triumphing at Queen's Club, his first-ever grass title. A host of other men stand in their way, including Daniil Medvedev, Casper Ruud, and 2022 runner-up Nick Kyrgios.
On the women's side, world No.1 Iga Swiatek is fresh off her fourth major and third Paris title since 2020 at the French Open. But the Pole star is just 5-3 at Wimbledon in her career, having never advanced to the quarter-finals. The 2022 Wimbledon champion Elena Rybakina will look to re-capture her grass court magic from a year ago, while this year's Australian Open winner Aryna Sabalenka rounds out the women's top trio that some have called the WTA's 'Big 3.'
While 23-time Grand Slam winner Rafael Nadal remains out until 2024, former Wimbledon champions Andy Murray and Venus Williams are both set to hit the singles court.
Alcaraz re-claimed the world No.1 ranking with his Wimbledon warm-up win, and Djokovic is clearly the man to beat. The Serb has won 28 consecutive matches at The Championships, dating back to 2017, and boasts an 86-10 record overall at the event. I am writing my own history, Djokovic confessed after winning the title in Paris a few weeks ago, shrugging off historical comparisons to Nadal and the retired Roger Federer.
Jannik Sinner took Djokovic to five sets here a year ago but has not been at his peak form in recent months. Nor have previous runners-up Kyrgios (2022) or Matteo Berrettini (2021), who both continue to face a spell of injuries.
Watch out for Alcaraz to gain confidence as the event goes, while Stefanos Tsitsipas and Holger Rune are ones to keep an eye on, as is the unpredictable Alexander Bublik, the Halle winner last week.