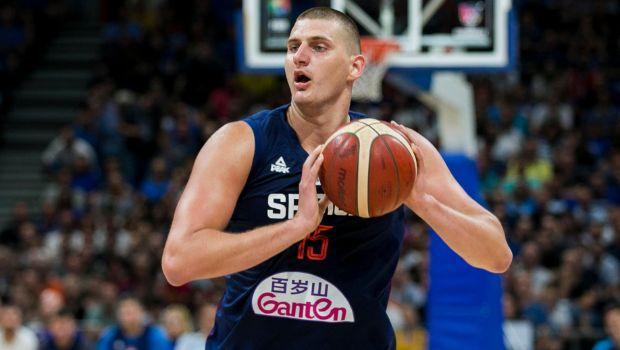 The Denver Nuggets played strong and overturned a 15-point half-time deficit to edge past Los Angeles Lakers 113-111 at Crypto Arena. Registering a thrilling win, Denver Nuggets reached the NBA finals for the first time in their history. Nikola Jokic was the star of the night as he led a second-half fightback to complete a 4-0 Western Conference championship sweep over the Lakers on Monday. Two-time NBA most valuable player Jokic finished the game with a 30-point triple-double. The Nuggets will face either the Miami Heat or Boston Celtics in the NBA finals from June 1-18. The Heat aims to secure the series with a win in game four on Tuesday.
Lakers star LeBron James gave his best and single-handedly kept the Lakers' season alive. The American power forward scored 31 points in a superb first-half display that left the 17-time NBA champions 73-58 ahead. But Jokic led a resurgent Nuggets offense in the third quarter, scoring 13 points as the Western Conference top seeds outplayed the Lakers 36-16 to turn the contest on its head.
A dramatic fourth-quarter finale saw Jokic put Denver two points ahead with a driving layup through heavy traffic with 51.7 seconds remaining. With just four seconds left, James had one last chance to tie the match and force overtime, but his attempted driving floater was blocked by the Nugget's Aaron Gordon and the same helped Denver to celebrate a famous win.
Jokic was named Western Conference Finals MVP for his extraordinary performance and brilliance on the court. After the match when ESPN's Lisa Salters asked Jokic about what the trophy meant to him. For me to be honest, nothing, Jokic savagely replied. The 28-year-old Serbian then explained his reasoning. This trophy is supposed to go to my teammates and coaches, Jokic admitted. They put me in this situation. I am just first among the equals, and I am just happy that we are collectively getting wins and getting to make something, he concluded. Jokic has always been a humble player who does not feel the need to talk trash.
On the other side, rumors sparked regarding James' retirement after his side's season-ending defeat against the Nuggets. We will see what happens going forward, the top scorer in NBA history said at his post-game press conference. I don't know. I have got a lot to think about, to be honest. Just for me personally going forward with the game of basketball, I have got a lot to think about, James said.