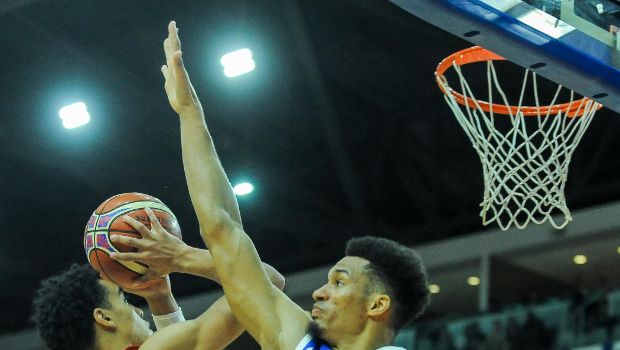 Indiana Pacers registered a comprehensive 112-104 win over Golden State Warriors in NBA 2022. Indiana Pacers came into the Chase Center to snap the Golden State Warrior's 10-game winning streak on their home floor. The Pacers missed their two best players, Tyrese Haliburton and Myles Turner for the fourth straight game on the road. On the other side, the Warriors were only missing Andrew Wiggins, that looked sluggish.
The warriors failed to make use of a great opportunity to secure another win at home and fell to the Pacers who were not showing a great level of play. Star player of the Warriors, Stephen Curry has a discreet performance despite being on the court for 38 minutes. On the other hand, Pacers' rookie Andrew Nembhard was back in the spotlight, taking down the NBA champions in front of their home crowd in San Francisco.
The Canadian rookie point guard Andrew Nembhard, a second-round pick this June, was the star of the night. Stepping in for Haliburton, Nembhard finished with 31 points, 8 rebounds, 13 assists, five three-pointers, and a game-best +16 plus/minus on 13-for-21 shooting from the field. Nembhard was shooting 62 percent from the floor and he delivered this all without his star teammates Haliburton or Turner.
Nembhard and the Pacers also harassed Curry into his worst shooting game of the season. He shot 3-17 with Nembhard and the Pacers constantly sent double teams at him. It was a big change for Indiana, currently ranking 20th in the NBA in defensive rating, who gave up 137 points to Sacramento and 139 to Utah in consecutive games last week.
Nembhard has emerged as the steal of the NBA draft. The 22-year-old Canadian also made it into the history books. His five-of-seven three-pointers, in addition to the rest of his performance, allowed him to join a club that included Curry, Trae Young, and Jason Kidd as the only rookies in history to post at least a 30-8-10 record with five or more three-pointers made. And Nembhard is now in that group.
In addition, the young player has become the first Pacers rookie to have a game with 30-plus points recorded and 10-plus assists since Jamaal Tinsley did it on May 30, 2002. Last week, Nembhard's coach Rick Carlisle told reporters that Andrew should have been a top-15 pick. With Nembhard, 22-year-old Haliburton, and 20-year-old Bennedict Mathurin, the Pacers now have a glut of young talents at the guard position.