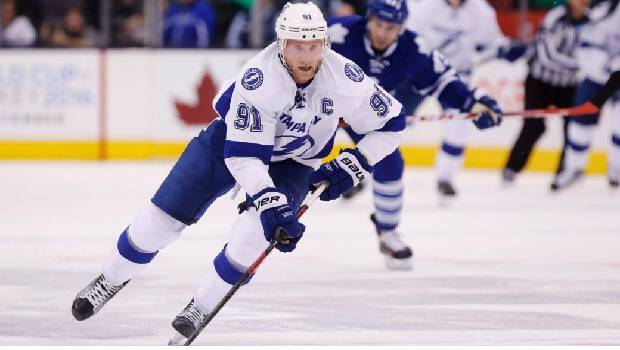 Steven Stamkos is now the recent player to be placed on the NHL COVID-19 protocol list on Friday. This happens a day later he did not play for his team Tampa Bay Lightning due to a lower-body injury that ended in a 5-2 loss at the Florida Panthers.
Stamkos from his Twitter handle said thanks to everyone who reached out to him during this time. He informed that they have suspected a false positive test and hopefully it stays that way. He ensured his fans of returning back to the ice in a couple of days and until then he will continue to follow the NHL COVID list protocols.
If Stamkos remains on the COVID protocol list of NHL on Saturday, he would be missing out on the game that is scheduled to play at Florida.
Lightning coach Jon Cooper said on Friday that the management will be putting out a list of players' names that can play and they will put together a team from that. The crucial aspect for them is whether the guys are in or out and that they can't stress out too much on missing some important players from their team. He added the game is a team sport and they'd have to rally around this. Fans can expect some guys on the ice that hasn't seen as many minutes and they will see where they stand at.
The team's forward Anthony Cirelli is also uncertain to feature on Saturday's game after being injured in the third half on Thursday, he also did not play in the final period of the game.
Speaking about Cirelli's injury Cooper said to media they hope it's not long term. These past days it seems players are getting injured often but he does not want to speculate on anything yet. So, they will have to wait and see how things progress.
The Tampa Bay Lightning used 11 forwards and seven defensemen Thursday at BB&T Center. The loss brought their six-game winning streak to an end.
Steven Stamkos with an overall of seven goals this season is the top scorer for Lightning while his 14 points are only behind his fellow line mate Brayden Point who has so far accumulated 16 points that also consists of six goals and 10 assists in 11 games.