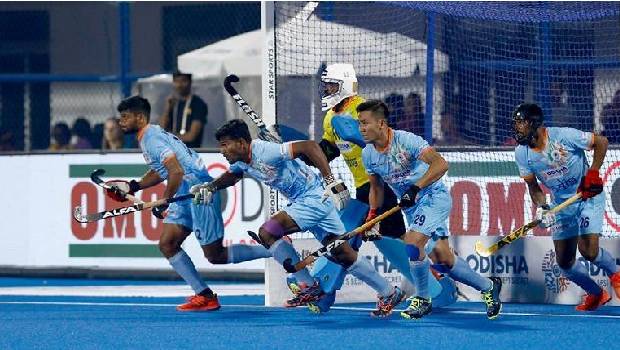 The year 2020 began on a good note for Indian national hockey teams as men's team climbed up in the FIH World Rankings to their best-ever ranking of fourth and with women's team set to vie in the Tokyo Olympics.
But COVID-19 played spoilsport as the Olympic Games got postponed to 2021. Hockey India, on the other hand, turned to technology to conduct various workshops and initiatives to bring back normalcy into the lives of its players, coaches, officials, employees and fans across the country.
The first proactive initiative from the governing body came with Hockey India working closely with the chief coaches to work out a viable schedule for the national teams after the announcement of the postponement of the Tokyo Olympic Games to 2021.
By sharing layouts, SOPs and guidelines for the resumption of sporting activity Hockey India became the first federation to show the intent of being prepared and ready for a systematic rollout.
In a landmark move in April 2020 Hockey India also announced the restructuring of the annual National Championships with the aim to maximize participation & to further develop hockey across India.
A first-of-its-kind, in May 2020 via video conference Special Congress was also organized by Hockey India where they discussed ways to move forward to restart hockey at the state and national level following the Covid-19 pandemic.
Hockey India and Sports Authority of India (SAI) during the early days of the lockdown with the use of technology collaborated to conduct 21-day online sessions for Hockey Coaches across the country.
A 'Basic' Coaching Course was also conducted for the Indian Hockey Senior Core Probables who were stationed at the SAI Centre in Bengaluru. 32 Senior Men and 23 Senior Women of the Core Probables took part in these online sessions.
Hockey India by joining hands with the International Hockey Federation (FIH) organized FIH Academy. Indian coaches had the privilege of attending this course which was conducted by FIH Educators over Microsoft Teams application.
Hockey India, along with Aaroogya, a non-profit organization for women's cancer Research and Prevention, conducted a session through Zoom with the Indian women's hockey squad where they discussed early detection and prevention of breast, cervical and oral cancer. Aaroogya's representatives lauded the women's team for possessing the right representation of a good lifestyle which is key in preventing breast cancer.