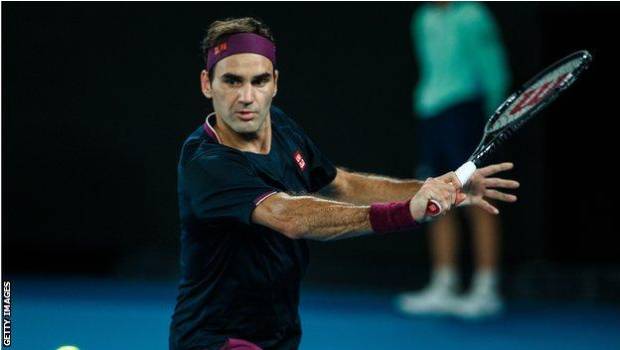 Roger Federer has decided to withdraw from the upcoming Australian Open as he continues his preparation to make his come back to court after undergoing 2 operations on his right knee and with a tour absence that has lasted more than a year.
Federer's long-time representative and CEO of their management company, TEAM8, Tony Godsick said on Sunday that he's working on building a 2021 tennis schedule for the Swiss champion, who plans to tour soon after the first major tennis tournament this year.
With this Federer's streak of 21 consecutive appearances at Melbourne Park comes to an end. This streak began with his 2000 debut there which also includes six championships.
Godsick in a statement said Roger has decided to withdraw from the 2021 Australian Open since he is recovering from the surgery. Roger has made substantial progress in the last couple of months with his knee and his fitness. But, after consultation with his team, he has come to the decision of returning to competitive tennis after the Australian Open.
Godsick also added in coming weeks he will start discussions regarding building a schedule for the rest of the year.
The 39-year-old Federer is currently ranked at No.5 due to his hiatus from the tennis court. He is presently coaching in his offseason home of Dubai. Federer's decision to delay his comeback came after consulting with his coaches.
Since late January at the 2020 Australian Open Federer hasn't vied a tournament match. It was during this tournament he was clearly wounded while losing in straight sets to Novak Djokovic in the semifinals. Federer later took part in an exhibition charity event with Rafael Nadal amongst a record tennis crowd of over 50,000 individuals at a football stadium in Cape Town, South Africa.
Weeks later to the exhibition match Federer declared he underwent surgery on his right knee and would be sidelined for a few months. He later had a second procedure on the same knee and ended up missing the remainder of the season.
Nadal equaled his men's record for the most major championships by winning his twentieth at Roland Garros in Oct when Federer was sidelined this year. Federer posted a felicitous message on social media to Nadal, saying he hopes twenty is simply another step in the continued journey for both the legends.