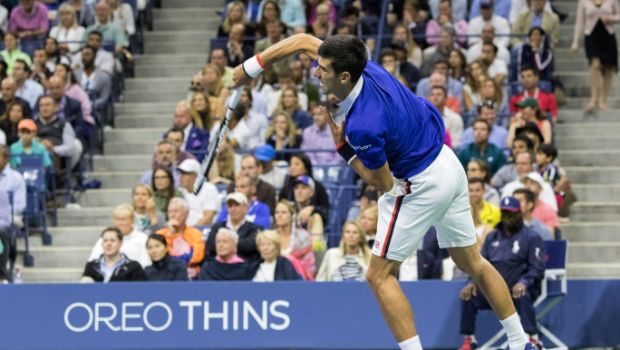 The build-up to the 2023 Wimbledon final was dominated by the debate of the master versus the apprentice, as Djokovic, a seven-time SW19 champion tried to win his fifth consecutive title. On the other end of the net came Alcaraz, who was competing in his first All England Club final. In the end, it was the 20-year-old Alcaraz who won in five sets, and while losing a final is always a tough pill to swallow, Djokovic recovered fast.
It's not the first or the last match that I lost, so I was over it in a day, the Serbian star expressed. I needed some really good rest after that and some time with my family, and that's what I did. Of course, I was regretting not using the chances during that final, Djokovic said. The 23-time Grand Slam winner was of course referring to his chances in the second set and the deciding set.
Djokovic was 30-40 up at 1-1 in the deciding set, and he was in control of the point to break, but he strangely put the ball into the net, allowing Alcaraz back in, and the teenager grasped the opportunity with both hands, holding service then breaking in the next game. The Spaniard then held his nerve throughout the match, winning 1-6, 7-6 (8-6), 6-1, 3-6, 6-4.
I was ahead with a set up and had some set points in the second and I felt that I was close to being in the lead. And then, obviously, some break points in the fifth, Djokovic stated. It was a close match, but well deserved from his side, because to win he played better in the important moments, and that's what I said after the final. I think he was a deserved winner and that's it really, pretty much. you move on, he added. I need to obviously move on and try to regroup and find motivation for what's coming up, and all the challenges that are ahead of me, and that's why I'm here. Otherwise, I wouldn't be here if I'm not motivated. Now, after many years of professional tennis, I feel like I have a choice to play what I really want to play, Djokovic concluded.
The Serbian ace has not played any tennis since that match as he opted to skip last week's Canadian Open, but he will return to action at the Cincinnati Open this week before switching focus to the US Open, which gets underway on August 28.