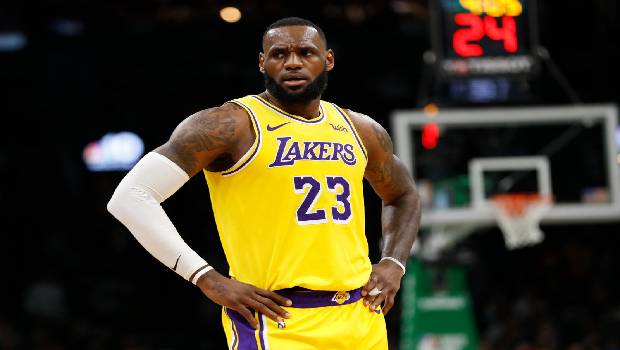 Ever since this season began LeBron James and the Los Angeles Lakers had everything perfect for them. Now this season has ended just the way they intended it to have happened – them as the champions of the basketball world. The Los Angeles Lakers with a 106-93 victory over the Miami Heat clinched a record-tying 17th NBA Championship that sealed the best-of-seven title series 4-2, restoring the franchise's history on top of the basketball world.
The Lakers' now with this victory have tied for most NBA championships with the Boston Celtics in an unprecedented season in the history of basketball that resumed after a four-month hiatus in July at Disney World in Florida.
It was the franchise's stalwart player LeBron that led the way as he scored 28 points, 10 assists and 14 rebounds for the Lakers. LeBron was awarded as the Finals MVP player for his prolific performance on the day when it most mattered.
Asides from LeBron Lakers got assistance from the veteran point guard Rajon Rondo as he put on an early offensive play which gave his side a 28-point lead at halftime. The Heat never posed any real threat to the Lakers during the course of the game.
Since the season began behind closed doors racial injustice issue was at the center stage as players sported slogans that said 'Black Lives Matter' and the need for a unified justice for every citizen of the nation. This issue was also seen during the celebration as LeBron during his speech after the win said that his franchise, support staff and he wants the respect that they deserve from other people.
LeBron also added that moving forward people want to see better days to come. He wants people to come together and push against social injustice, police brutality and voter suppression in order to bring an end to racial discrimination.
The finals now conclude the Lakers over 90-day stay inside the NBA's bio-secure bubble. This victory also marked the end of an emotional season for the Lakers after the franchise's legend Kobe Bryant passed away with his 13-year-old daughter Gianna in a helicopter crash near Los Angeles in January. Since Kobe Bryant won his 5th and final title a decade ago this is the first time the Lakers are crowned as NBA champions.