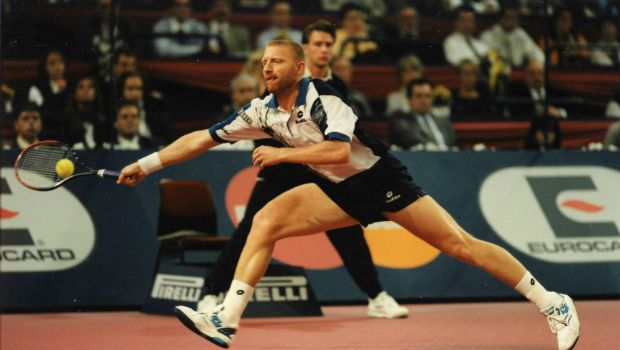 Boris Becker feels Coco Gauff has the potential to be a tennis superstar capable of winning Grand Slams with the likes of Iga Swiatek and Aryna Sabalenka. Gauff had a breakthrough win in Cincinnati, and Becker believes she is now a tough contender who can win Majors. Becker says Gauff has done well in assuming the responsibilities of being a tennis prodigy and learning how to deal with unrealistic expectations.
It's always difficult when you're 19 years old and already being touted as the next superstar of the tennis scene by us experts. That doesn't make life any easier for a teenager. That means the pressure increases, the expectations rise, and you also lose a bit of patience. Now I finally have to win something big. No, it was the final in Paris, but the big breakthrough didn't happen, Becker said.
But this summer, now on the American hard courts, she won the tournament in Washington and beat the world no.1 Swiatek for the first time in the semi-finals in Cincinnati to win the final against Muchova. In this respect, I call this a breakthrough, it can be compared to Sinner, and now she is also in the tight circle of the absolute top favorites for the US Open, and that is nice for the scene, the former world no.1 player added.
As a tennis fan, I think it's good that there are more players. Apart from Sabalenka and Swiatek, they have a realistic chance to win the tournament. From the point of view of the two players, yes, you get a bit hectic, you get a bit nervous. Winning makes you contagious, that is, you see it as normality to always make it to the final, and your opponent is already clear. That's not per se, and I think it started in Wimbledon when we saw two other players in the final, Becker further added.
For the tennis scene it's good, so Swiatek and Sabalenka I see in the final four, definitely at this US Open. But we talked about Coco Gauff and maybe there's someone else coming up that we all don't have on our radar. But for the top players, defeats are like waking up, maybe training a little bit harder again, and that everyday feeling is gone for a while, the German said. The women's scene needs a superstar, and I'll say Coco Gauff is one, Becker concluded.