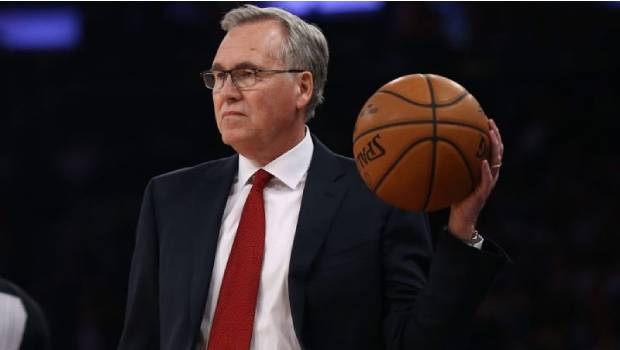 The 2020 season of NBA will resume from July 30 at Disney complex as players started to arrive at the venue from Tuesday with more to come the following days. The practice facilities have been not used since the NBA came to a shut down due to the coronavirus pandemic. These past months only voluntary works have taken place in those facilities. But from this Thursday teams will gather in the Disney complex and will be practicing with their teammates. The reigning champions of the NBA, Toronto will reach the Disney complex on Thursday. The coach said that the team has got the most part of their training done during the pre-camp on the road and is confident of performing well.
While speaking to media Houston team coach Mike D'Antoni said that every day will be an adventure and the initial practice sessions will mostly act as an icebreaker. Examining the players and their forms will be the priority during the initial days of practice. He said every practice day will not be the same and that is what makes more interesting and fun as players have not experienced something like this. It will be like other training camps where you lay a complete roadmap for the practice before the season, but once it starts you will have to take out some of that added the coach.
Players in their team facilities were not allowed to play 1-on-1 so far, but at Disney, they will be permitted to practice with the team for about three weeks before the season resumes. Several players have said three weeks of practice will not suffice to get ready for the season games. But these disappointments are not going to change the schedule of the league now.
The Los Angeles Lakers will show up at Disney on Thursday and keeping in mind that mentor Frank Vogel isn't anticipating weeks and months away from his family, he accepts the individual practice session and exercises have prepared the Los Angeles well for the task. He said those individual meetings were structured primarily to get players back into their training shape, with the expectation of having them get back at the court and start their normal training so that they will be fit enough to play when everybody can, at last, be together again at Disney.