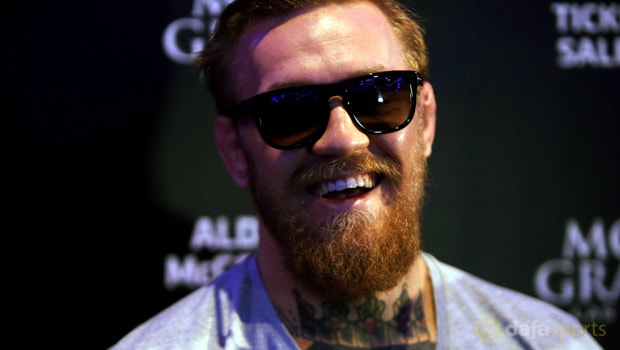 Floyd Mayweather Jnr has revealed that he has offered UFC star Conor McGregor a deal to face him in the boxing ring.
A five-weight boxing world champion, Mayweather had long-established his reputation as the best 'pound for pound' fighter in the world before his retirement in 2015.
The American hasn't returned to the ring since extending his career record to 49-0 with a defeat of Andre Berto in September 2015, but he insists facing McGregor on his terms is the one thing that is tempting him to come back.
Mayweather, 39, confirmed that his representatives have been working to broker a deal with McGregor, who he says will have to accept the terms on offer.
"I'm a businessman and it makes business sense," Mayweather told ESPN.
"We tried to make the Conor McGregor fight. They know what my number is. My number is a guaranteed $100m. That was my number.
"We are willing to give him $15m and then we can talk about splitting the percentage – the back end – on the pay-per-view."
Irishman McGregor became the UFC's first dual-division champion late last year, establishing himself as the leading performer in mixed martial arts.
'The Notorious' had previously challenged Mayweather to a fight under MMA rules but he has since been granted a boxing license by the California State Athletic Commission, allowing him to box in the US state.
McGregor remains contracted to UFC and so any potential clash with Mayweather would require co-sanctioning from his parent company or, at least, the blessing of UFC President Dana White.