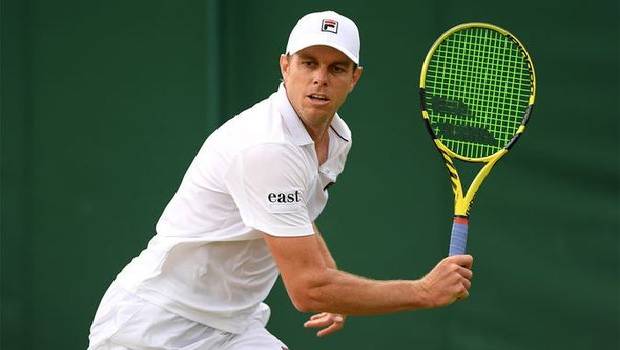 American tennis player Sam Querrey in a recent interview with Forbes was being open about his thoughts when he was asked regarding this year's U.S. Open tournament. Sam feels if the Big 3 (Federer, Nadal and Djokovic) of the sport indeed decide not to participate this year, then the tournament can open up for the rest of the players and someone else could win the Grand Slam. He said in such a situation he would love to win his first major and give his best in achieving it. He expressed that he admires the dominance the Big 3 have had on the game for 15 straight years impressive. He feels that dominance by a person or a small group of players exists in every sport and it has been good for tennis so far.
The American said no matter what the top-seeded players decide the Grand Slam event must be brought back. He expressed it does not make or break if they do not have the big players for one tournament. The important subject must be to get the U.S. Open back on track and be played, then it's for the two players to play the event.
Since Nadal and Djokovic are going neck-to-neck with the records they have made Sam feels neither of them would want to give the other a free swing at the Grand Slam. Sam is currently featuring in the All-American Team Cup taking place in Georgia. The tournament features the top eight ranking players of America divided into two teams and locking horns with one another for the title. Since the pandemic emerged this is the first tennis tournament to been conducted in the USA. But the tournament is expected to go into trouble because one of the players that participated in the event has tested positive.
Roger Federer has already announced he would not participate in any tennis tournaments until next season due to the surgery he had recently. As for Nadal and Djokovic, both are still concerned about participating in the event this year because of the global pandemic. Djokovic recently made the news for players that had attended his tennis event testing positive. With big names probably not participating in the U.S. Open tournament will the world see a new Grand Slam champion.