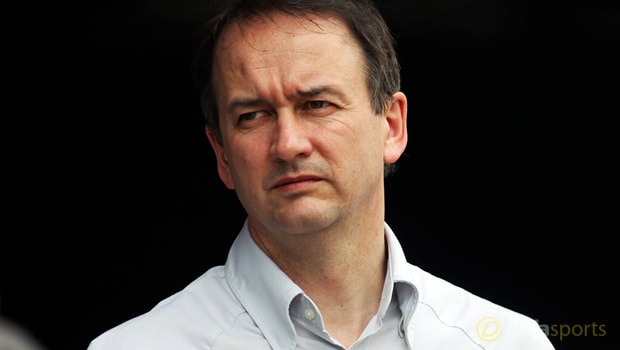 McLaren chief operating officer Jonathan Neale says that the team are aiming to finish in the top three next season, despite only claiming sixth in the Constructors' Championship in 2016.
The Woking-based outfit claimed a total of 76 points last season and were 322 adrift of third-placed Ferrari.
Jenson Button's retirement at the end of 2016 has handed Stoffel Vandoorne a seat alongside two-time world champion Fernando Alonso, who ended last term 10th in the Drivers' Championship.
However, despite finding themselves firmly rooted in the midfield Neale believes the change in regulations will allow the team an opportunity to close the gap.
Neale insists it is crucial to aim high and claims McLaren would be left feeling disappointed if they have to settle for fourth place in 2017.
McLaren have already confirmed that Honda will introduce an entirely new power unit for the upcoming campaign and Neale feels this will provide them with a massive boost.
Neale said: "You've got to aim high, but right now I would be disappointed if we were fourth. "That's probably the pragmatist's view, but you don't make progress as pragmatists.
"We want to win and we want to win sooner. "We've got a race team, we've got drivers that are capable of winning, and between the chassis and engine, both ourselves and Honda need to bridge that gap in performance.
"The new aerodynamic platform and the great uncertainty over tyres throws an opportunity at us, and I'd like to think that we can capitalise on that. But it's unknown."