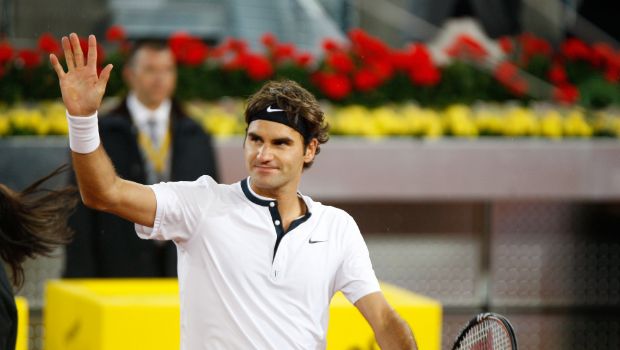 Frances Tiafoe staved off four match points to edge past Stefanos Tsitsipas 1-6, 7-6 (11), 10-8 on Sunday. Tiafoe's success gave his side a 13-8 victory to clinch the first-ever Laver Cup for Team World over Roger Federer's Team Europe. The 24-year-old American, Tiafoe performed with the same crunch-time success and wide-smiling showmanship he displayed enroute to his first Grand Slam semifinal at the U.S. Open earlier this month. Tiafoe helped Team World to taste the success in the tournament at the fifth time of asking.
John McEnroe's side entered the final day of the three-day event in London trailing four-time champions Team Europe 4-8. However, with each win worth three points on Sunday, Tiafoe's remarkable win turned the tables for Team World and helped them to win their maiden Laver Cup in style.
It was Tiafoe who teamed up with Jack Sock on Friday night to beat Roger Federer and Rafael Nadal in an emotional doubles contest which brought the curtain down on the 20-time grand-slam champion's glittering professional career. The American once again made the difference 48 hours later. In front of an electric crowd at the O2, Tiafoe produced moments of magic to save four match points in the second-set tie-breaker and won the battle after one hour and 48 minutes.
The American's victory sparked scenes of celebration on the bench, with his teammates running onto court to embrace the World No.19 player, who dropped his racket, then fell to his back on the court in delight.
Earlier on Saturday, Novak Djokovic secured wins in singles and doubles contest to put Team Europe up in the front. But Team World took the lead on the final day, thanks to a pair of victories by Felix Auger-Aliassime. The 22-year-old Canadian stunned 21-time Grand Slam champion Djokovic in tsright sets 6-3, 7-6 (3), after partnering with Jack Sock to surpass Andy Murray and Matteo Berrettini 2-6, 6-3, 10-8 in doubles.
Team Europe came into the week having won all four previous editions of the Laver Cup, which was founded by Federer's management company. The 2022 Laver Cup event served as a celebration of the 41-year-old Swiss star's career.
During the trophy ceremony, McEnroe said that he does not want to talk too much because he wants the party to begin very soon. McEnroe admitted that it was an unbelievable feeling and thanked his players who brought the energy, belief, and intensity.