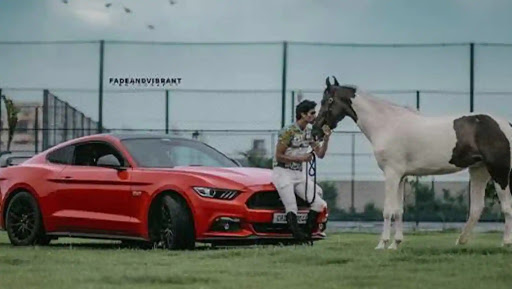 Anmol Joon who is a former badminton player wanted to be known as a badminton champion after winning several tournaments and state championships but unfortunately, he got physically injured hurting his elbow.
This didn't deter Anmol and as a true champion, he fought every hardship. This hurdle made Anmol fight and overcome his challenges and establish new business ideas and line of business. He aims to be a resource person as a real estate agent. 90% of all millionaires become so by owning real estate.
He believes everyone can be successful in any work be it if they focus on being consistent and dedicated. Choosing to make a career in the real estate sector was not something young people would chase this early, but it was Anmol's trust in his knowledge and expertise that he holds in this line of business that helped him succeed.
Anmol always dreamt of having an affluent lifestyle but not exactly in the aspect of behavior and morals. He is grounded and kind. Anmol carries a personality different from poor and helpless beings. During his lifetime he aims to impart all his knowledge and skills to people who are needful and strive to have a better life by utilizing every opportunity they get.
He won Haryana State Championship in Badminton twice and the All India Ranking Tournament 6 times. As the youngest owner of real estate, he also owns a building in his name in Dubai.
Anmol says often one cannot be accepted by everyone in this world and the same goes to your work. In today's world with many being judgmental about others people find it hard and comes to terms with one's profession and line of involvement. He believes an individual is free to choose but not free from the consequence of the choice made.
We always have a message for others what we have as a gift so that they understand and figure out their gift of life. He keeps motivating people around him and teach them everything about badminton and other interest in life and how it