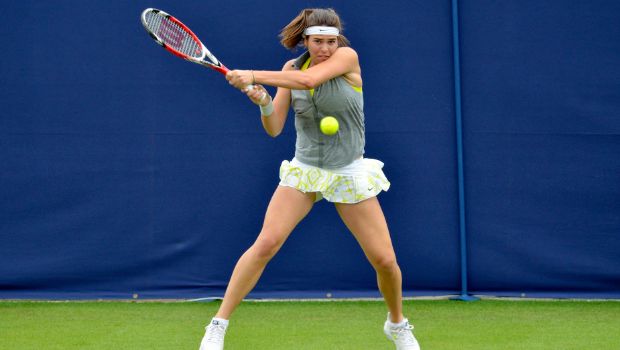 Former world no.1 Ashleigh Barty believes Ajla Tomljanovic is the dominant Australian player who has the ability to win the women's singles title at the 2023 Australian Open. Barty sees no reason why Tomljanovic cannot continue her run in the Grand Slam tournaments and challenge any opponent in the Australian Open. After Barty retired in March this year, Tomljanovic has taken over the mantle as Australia's no.1 player. The 29-year-old player has made steady progress and proved herself in big tournaments, reaching the quarter-finals at Wimbledon and the U.S. Open.
Tomljanovic finished this season at a career-high of No.33 in the WTA Rankings. With a new sense of focus and determination, the Australian has her eyes set on the top. Tamljanovic's recent form means she is on the cusp of being seeded for her home Grand Slam in January 2023. Barty has been impressed by Tomljanovic's performances and her rise over the past few years. Barty expressed that Tomljanovic has had an exceptional year and deserves to be higher ranked than she is at the moment.
The three-time Grand Slam winner said that any player cannot do anything about that situation. She further added that it is what it is and what is holding Tomljanovic in really good stead is that she has accepted that and she is getting better and better. Barty stated that Tomljanovic played a couple of big quarter-finals in Slams this year, and she has been playing some exceptional tennis.
Barty retired just weeks after becoming the first Australian woman in 44 years to win the Australian Open. Now the home crowd or fans are hoping to see a new player from their nation rise to the challenge at Melbourne Park in 2023. Tomljanovic is one such player who is ready to challenge for a major. Tomljanovic is a player whom the Aussies can be very proud of.
Tomljanovic defeated former French Open champion Barbora Krejcikova during her run to the last eight at Wimbledon. She also went on to take a set off eventual champion Elena Rybakina in the quarter-finals. At the U.S. Open, she ended 23-time Grand Slam winner Serena Williams' run with a three-set win in the third round.
Tomljanovic became the first Aussie female since the legendary Evonne Goolagong Cawley in 1979 to reach Wimbledon and U.S. Open quarter-finals in a single season. She also guided Australia to the 2022 Billie Jean King Cup final. Barty concluded that Tomljanovic is doing a hell of a job.