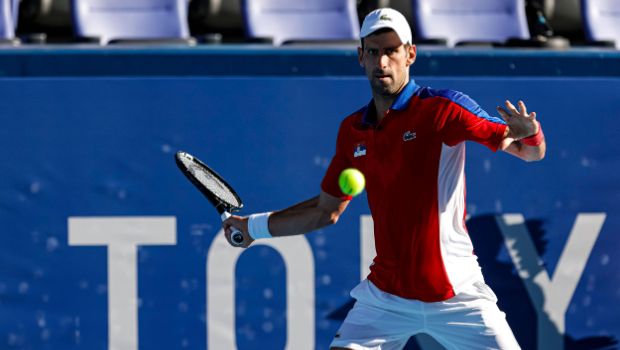 Novak Djokovic arrived in Valencia ahead of his quick return to action following his US Open victory, and he sent messages of encouragement for his arch-rival Carlos Alcaraz. Djokovic usually takes a break following major titles, but he has heeded the call of his national team and will play for Serbia in two Davis Cup matches this weekend. Meanwhile, Alcaraz made a different option following his departure from the US Open semi-finals, withdrawing from the Spain team and stating that his body needed time to recover.
That choice has had a significant impact on Spain's home games, with their 3-0 loss to Czechia on Tuesday highlighting how much they need their great player. Alcaraz's absence also denied the tennis public the opportunity to witness him compete against Djokovic in the Davis Cup format, as Serbia is slated to face Spain this Friday. Nonetheless, Djokovic defended his teenage competitor in a press conference in Spain.
Maybe you guys are upset he's not playing for Spain because he's 20 years old and I'm 36, and how he's tired and I'm not. It's important to understand he's got a lot of time ahead of him. He already played for Spain last year, you can't forget that. He won the US Open last year and after a few days, he was here playing for his heart and his passion for his country, the Serbian admitted.
I have skipped the Davis Cup several times, I know the backlash and reaction from my country was not so great and there's a lot of negativities when you skip playing for your country. It's difficult to always be perfect and always available. We're part of an individual sport, you represent your country but also yourself and there are a lot of tournaments, and he has played a lot, Djokovic added.
Djokovic went on to suggest his age should be not a factor in his decision to pull out of Davis Cup duty, with the injury he picked up at the US Open certain to have been a factor in his decision. Even though he's 20 years old, it doesn't mean he's a Superman. He needs to rest as well. It's better for us, the Serbian team that he's not here, honestly, but I'm sure he'll be back and bring a lot of joy to Spain, Djokovic expressed.
Serbia won the Davis Cup in 2010, their sole success in the competition, and Djokovic is clearly eager to inspire a repeat when the finals are held in Malaga in November.