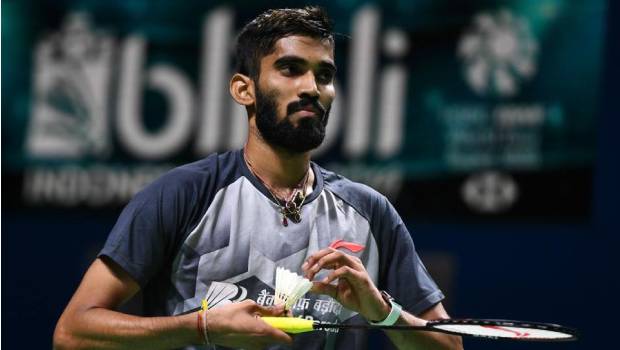 In the HSBC BWF World Tour Super 300, the badminton players also known as shuttlers are competing for the Tokyo Olympic entrance. Bangkok, Thailand hosted Thailand Masters 2020 from January 21st – 26th to make way for the shuttlers to the Olympic entrance. Men and Women singles and doubles will be conducted for the shuttlers.
Indian players 9 in men's category and 3 in women's category were named. Based on the Badminton World Federation and Tours, the top 20 names will be considered for the Olympic entrant, Sai Praneeth B has retained 11th position, and Kidambi Srikanth has descended to 14th in the ranking. In the women's ranking, Pusarla V. Sindhu has retained the 6th but Saina Nehwal has come down to the 18th position.
Venkat Prasad and Juhi Dewangan from the India team played against Japan's Naru Shinoya and Kyohei Yamashita in the doubles game on 21st January in the Indoor Stadium Huamark and Japan won the doubles as 21-10, 21-10.
On 22nd January 2020, India had opened two single's game, and the first game was played by Sameer Verma 25 years old versus Lee Zii Jia from Malaysia. Lee the Malaysian player won Verma within 38 minutes of the game. Lee scored 21 and Verma 16 in the first set, and in the second set Verma had scored 15 and the 21 years old Malaysian earned 21 points and won the game. Verma had won 1 silver and 2 bronze medals in the Asian Junior Championship and 1 bronze in the 2011 World Junior Championship game.
The second Indian shuttler played on the 2nd day of Thailand Master 2020 match was Kidambi Srikanth and Shesar Hiren Rhustavito from Indonesia. The game came to a close in 48 minutes, but the Indian shuttler began the set as 21-12 with a good difference but slowly the Indian Kidambi lost like 14-21, 11-21. Recently he was also defeated in the Malaysian game marking it as the 3 first-round exits for the player and crushed the Olympic entrant's chances to the ground.
As the day climax, two other Indian contenders are to play in the Indoor Stadium, Prannoy HS with 199 wins is to compete with another Malaysian Liew Daren with 215 wins. Saina Nehwal the Indian fame face the Danish badminton player Line Hojmark Kjaersfeldt in Bangkok, Thailand Master 300 series.